Posted on
Georgia Congressman Austin Scott a Good Role Model for GOP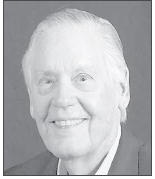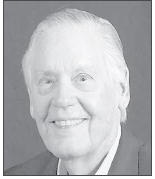 Georgia Congressman Austin Scott of Tifton is what a Republican should be and used to be before the rightwing crowd took control. Never in my long life have I witnessed such a debacle as has taken place in the United States House of Representatives, who, as of this writing, can't agree on a permanent speaker. This used to be the second most powerful position in our government, exceeded only by the president. Today, the place is akin to Romper Room, trying to corral a bunch of outof- control kids.
Rep. Scott says the disputes within the GOP to elect a House speaker make the party "look like a bunch of idiots" and adds, "There are people in there that are honorably trying to get to the right place, and then there are people in there that like to go on the TV and are not necessarily negotiating for anything other than TV time."
Scott did not vote for House Judiciary Committee Chairman Jim Jordan in last week's secret ballot and condemned the eight Republicans who helped oust former Speaker Kevin McCarthy as "nothing more than grifters who have handed control of the House to the Democratic Party in the name of their own glory and fundraising."
He even threw his name in the hat as a candidate for speaker and managed to get 81 votes, obviously not enough to make a difference. His move surprised a lot of his colleagues, but it shouldn't have. Austin Scott is his own man.
Rep. Scott is in his seventh term as the U.S. Representative for Georgia's Eighth Congressional District in an area that covers 29 counties from middle Georgia to the Florida border and includes Tifton, Valdosta, Moultrie, Perry, Cordele and portions of Macon. He currently serves on the House Permanent Select Committee on Intelligence, the House Armed Services Committee and the House Agriculture Committee.
His district is strongly Republican. In the 2020 presidential election, Donald Trump received 62% of the vote. But Austin Scott is definitely not a RITNO (Republican in Trump Name Only.)
After the presidential election, he said, "Congress does not have the Constitutional authority to overturn a state's electoral votes — nor does the Vice President — and I believe my decision to support the Electoral College fulfills my sworn oath to the Constitution. I'm also very proud of Vice President Mike Pence, and I am honored to have known him many years and call him a friend. I'm proud of his commitment to fulfilling his duty to the Constitution as well."
Austin Scott has all the credentials of a conservative Republican. He is pro-life, supports increased defense spending, opposes gun control legislation, is for increasing border security as well as for capital punishment. However, he will go against the grain when he feels it is necessary.
Elected to the Georgia House of Representatives in 1996 at the age of 26, Scott was the first Republican to join Democrats in an attempt to remove the Confederate battle emblem on Georgia's flag. A risky political move at the time but one that proved successful.
I have met Austin Scott only once. In 2009, after 10 years in the state House, he announced he was running for governor of Georgia in 2010 and would campaign by walking across the state as a way to get his name before as many people as possible. I was invited to interview him and saw it as an opportunity to have some fun with a publicity-seeking politician and his silly political stunt, not unlike the Atlanta television reporter who a year earlier had run for the U.S. Senate while camped out on a tower 300 feet in the air.
What I found instead was a serious and smart young man who had some very good ideas about governing. I came away impressed. Shortly thereafter, Austin Scott changed plans and instead ran for Congress in the Eighth District, defeating Democratic incumbent Jim Marshall with 53% of the vote and is now the longest-serving Republican in the Georgia congressional delegation.
Republicans had better wake up and wise up before We the Unwashed say enough is enough and send them packing. (Remember the Democrats of 1968?) The best way to do that is to break the hold of the right wing extremists and remake the party in the image of Ronald Reagan and our own late Sen. Johnny Isakson. They were staunch conservatives who got things done. I would suggest a good role model would be Rep. Austin Scott.
You can reach Dick Yarbrough at dick@dickyarbrough.com or at P.O. Box 725373, Atlanta, Georgia 31139.