Posted on
Wheeler High School Student Loses Life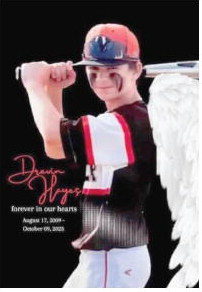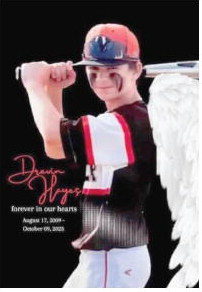 The Wheeler County community is mourning the loss of a ninth grader who was killed Monday, October 9, when the Polaris Ranger he was operating overturned near his home.
Drevin Hayes, 14, died when the vehicle he was driving east on Wheat Road began to yaw, with its right rear tire striking a ditch and causing it to overturn and roll twice. Hayes was ejected as the vehicle overturned and was pinned beneath it, according to a report by the Georgia State Patrol which investigated the crash. The victim died at the scene. The accident occurred around 7:40 p.m.
The funeral for young Hayes was held Thursday at Alamo Methodist Church. Interment followed in Alamo City Cemetery. He was the son of Mike and Beverly Hayes of Alamo and a native of Dublin. He was very active in school organizations, including the FCA, FBLA, and FFA. He was also on the high school baseball team. Baseball was his passion, and he was excited to be a part of the Wheeler County High School baseball team. He also loved to hunt and fish and was an active member of Alamo Methodist Church.
In addition to his parents, he is survived by brothers Dakota and Danyon Hayes; mother, Kayla James of Athens; uncle Brian James (Cindy) of Alamo; and numerous aunts, uncles, and cousins.