Posted on
The Real Squealin' Car Show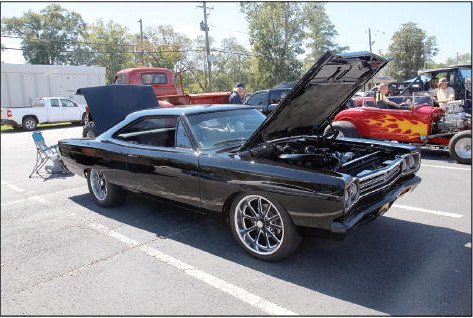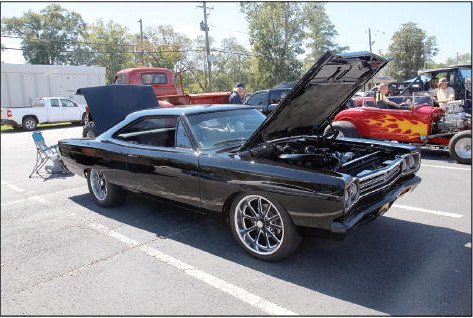 As part of the Real Squeal BBQ & Music Festival was the Squealin' Car Show. There were a number of great cars on site for the event that was held at the Lyons First Baptist Church. There was also a local vendor, Tyrie Johnson that was on hand to offer the festival's name sake, some good BBQ for all event goers.
Best of Show went to Rex Kicklighter and his 1968 Plymouth Roadrunner. Mayor's Choice went to by Cindy Palma. Kicklighter's Roadrunner also took Best 1951-1972 car. 19732000 car went to Michael Howard and his 1977 Corvette. Best 2000-present was Prentiss Johnson's 2015 Mustang. Best Motorcycle was a 2010 Harley Fat Boy owned by Chessley Horton, and Best Retro Rod went to
Real Squeal Best of Show – 1968 Plymouth Roadrunner owned by Rex Kicklighter.
a 1982 Chevy Monte Carlo owned by Robert Turner.
Best Survivor was a 1922 Model TT owned by Hal Davis. Best Hot Rod was Mike Palma's 1932 Ford Coupe. Best 87-back truck was Timothy Paramore's 1966 Ford F-100. Best 88-present was a 2019 Ford F-150 Roush by Juan Ibarra. Best pre 1950 car was a 1934 Ford Couple owned
Photo by Mike Branch continued from page
Ryan Smith and his 1966 Chevy Impala Wagon.
Event runner Cole Williamson said, "We just want to thank everyone for coming out. We want to thank the Lyons First Baptist Church for holding us, and to Tyrie Johnson for bringing the BBQ to us."