Posted on
Real Squeal Disc Golf At Partin Park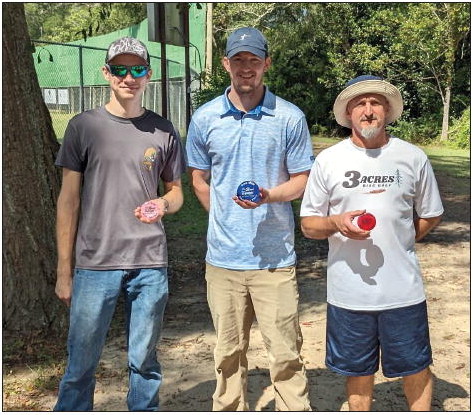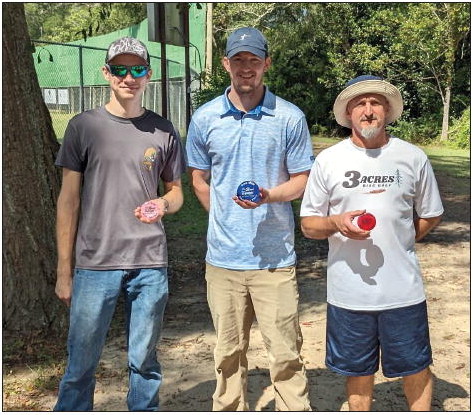 The Real Squeal BBQ and Music Festival is happening this week in Lyons, but last weekend the Disc Golf Tournament was held at Partin Park. There was a good ground of both adults continued from page
and juniors that made it out to the course for the event.
It was a beautiful day to be out with perfect weather for the tournament. Coach Stuart McKie, who was in charge of the tournament, said, "It was great to have the adults and the juniors out here this year. We had a decent turnout for the tournament, but I know we had several people that normally would have come out that had scheduling conflicts, but overall it has been a good day.
This sport is growing around the area, and they have done a great job here at Partin Park. They have made a great use of the space that they have here. It is a tight course but they really made it work here.
It is great to be able to have this as part of the Real Squeal, just to let more people know that this course is here, and that it is free to come out here for anyone to play."
In the adult division, Brandon Batchelor took first place. Second place went to Kirby Brantley, and Scoot Nussbaumer came in third.
For the juniors Tommy Fitzgerald took the top spot. Keyvon Thomas finished in second place, and Clay Metts came in third place.
Don't forget to head out to the Real Squeal this Friday and Saturday in Lyons for some good time, good food and fun.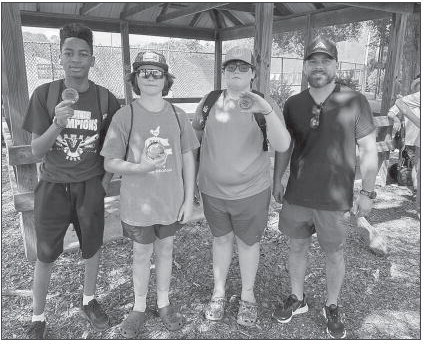 (L to R): Second place Keyvon Thomas, First place Tommy Fitzgerald, Third place Clay Metts, and Coach Stuart McKie.