Posted on
What Happened to Doreen?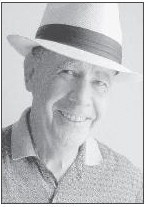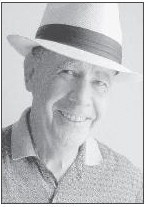 Part 3
Doreen became "Maggie." She left the trappings of her hardscrabble life in a cold water threeroom house, leaving behind a younger sister, two frantic parents, a bony milk cow she relieved each morning and chickens that took to the branches of chinaberry trees at dusk.
Maggie ran off to Buffalo, NY, with one of the "boss" engineers of the Bell Bomber plant in Marietta.
On his home turf and isolated from family and friends, the new Mrs. Maggie Boss felt isolated on a distant but comfortable island. He earned a great living and she was accepted by his family and friends, but her mind wandered back to her former life and sometimes it raced there.
Life in Buffalo did not meet her expectations, but she lived in a time when women took whatever life they were offered and lived it in peace.
Years trickled by until they seemed to flood. Her husband was a distant man whose fortunes were tied to his job.
The couple moved to California, where experimental airplanes were flown at Edwards Air Force Base. He was on the design team for the X-1 and X-2.
One day in the 1960's, a call came from the plant. Her 56-year-old husband had died with his slide-rule in his hands. Maggie was 42.
Maggie stayed in Buffalo for a while but finally gave in to the pull of home. She didn't know what she would find there, but there were few ties to New York. She had no children and her husband's family was gone.
She packed up, turned south. The town of Stilesboro was dying on the vine.
She hid behind an appearance none of her old friends recognized and visited family graves in the small Stilesboro cemetery.
The old house was grown up in weeds, and the highway had moved so that her old home place now stood in an empty field.
Maggie settled in Cartersville, just up the road from Stilesboro. She never had personal contact with any of her family until one day she heard about a wedding at the Raccoon Creek Baptist Church.
She watched her youngest nephew marry in that small church on a summer evening. Her sister, Marie, never recognized her.
Maggie volunteered for everything that took a lot of time and became one of those curious matrons with a murky past that small towns protectively harbor.
My friend Max had done a commendable job of connecting the dots of her life. She and he had been friends, and I wondered at what point she had confided her story to him.
A few days later he called again to ask my opinion on closing the gap between the sisters.
The younger sister, Marie, is now in her 80's with four living children and continued from page
many grandchildren. Everybody in that family knows about the crazy young girl who disappeared one Sunday morning.
"Sure," I said, "make the call."
The two sisters had probably passed each other many times and never knew it. As "Maggie," Doreen's appearance had changed so that, I hear, nobody would have connected the two women.
Max made a phone call to Marie and filled in the blanks.
Somewhere in a cemetery near Stilesboro, a grave is marked, "Margaret, the wife of…'
Max said last week there were fresh flowers on the grave.
joenphillips@yahoo.com