Posted on
Shooting Leaves One Airlifted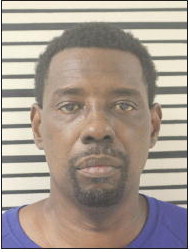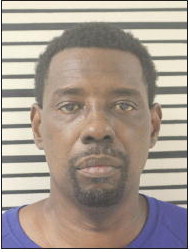 Courtesy of Vidalia Police Department
The Vidalia Police Department is investigating a Saturday night shooting which left one man severely injured.
At approximately 9:46 p.m. on Saturday, September 23, Vidalia police officers heard multiple gunshots ringing out from the area surrounding Epstein Street and Martin Luther King Jr. Boulevard while on patrol. Upon arrival to the area to further investigate the situation, officers heard yelling from the 600 block of Martin Luther King Jr. Boulevard.
Officers quickly traveled to the specific block, where they found Christopher Powell, 47, of Vidalia, suffering from a single gunshot wound. Due to the severity of his injury, Powell was transported by ambulance directly to the AirEvac Lifeteam 91 base in Vidalia, where he was then flown to Memorial Health University Medical Center in Savannah. He remains hospitalized but in stable condition. On Monday, September 25, at approximately 12:33 p.m., Vidalia police officers arrested Antron Mayrce Williams, 49, of Vidalia, for the shooting. He was taken into custody on the 200 block of Peachtree Street continued from page
and is currently being held at the Toombs County Detention Center on warrants for 1 count of aggravated assault, 1 count of aggravated battery, 1 count of possession of a firearm during the commission of a crime, 1 count of theft by receiving stolen property, 1 count of reckless driving, 1 count of driving while license suspended, and 1 count of obstruction of an officer.
The case is still under active investigation. Anyone with information on this incident or other criminal activity is asked to contact Sergeant Investigator Christopher Morgan at (912) 537-4123, or CrimeStoppers at (912) 386-4480.