Posted on
TCHS Dominates Jefferson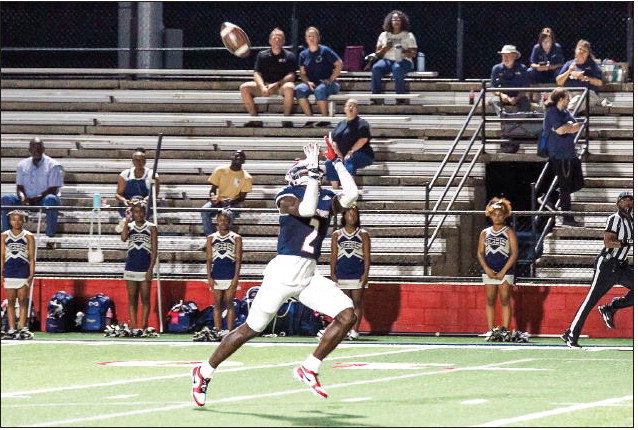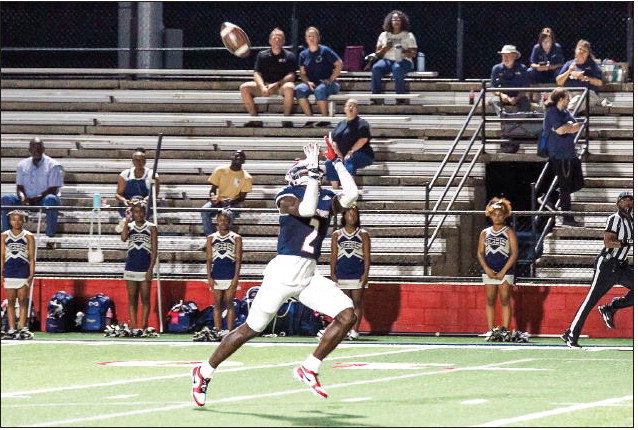 Courtesy of TCHS
A packed "Pit" was able to watch the Bulldogs from Toombs County High School dominate Jefferson County in blowout fashion on Friday night.
Toombs County did not wait to get things going in front of the home crowd, scoring with a 94-yard opening kickoff return by Junior LaGonza Hayward. Braylan Dietrich's point-afterkick gave the Dogs a 7-0 lead just 16 seconds into the game.
After the Red Bullet defense forced a three-and-out on the Warriors opening drive, Toombs County quickly scored again on their first play from scrimmage when Junior QB TJ Stanley found a streaking Hayward deep down field for a 42-yard touchdown pass with 10:06 left in the first quarter. Dietrich's kick made it 14-0.
On Jefferson County's next drive, Freshman Alex Scott knocked the ball loose from a Warrior ball carrier, and he recovered the fumble on Jefferson's 12-yard line. The Dogs came away with more points when Dietrich connected on a 37-yard field goal, giving Toombs County a 17-0 lead with 7:23 left in the first. After another Bulldog stop defensively, Toombs County extended the lead to 20-0 with a 23-yard field goal from Dietrich just before the end of the first quarter.
The second quarter looked similar to the first, with the Bulldog's "Red Bullet" defense controlling the Warrior offense and the Bulldogs scoring on big plays. Stanley lit up the Warrior Defense with touchdown passes of 60 yards to Hayward and 36 yards to Senior Keshon Deloach. Dietrich added another 24-yard field goal in the second to give Toombs County a commanding 37-0 lead at the half.
The Bulldogs added another score in the third quarter when Stanley threw his fourth touchdown of the continued from page
night. This one came on a 4-yard connection with Hunter Barwick that pushed the Dog's lead to 44- 0.
A running clock quickly put an end to the game, giving Head Coach Buddy Martin his first win in "The Pit."
The Bulldogs rolled up 299 yards of total offense in the game while they held the Warriors to just 44 total yards.
Coach Martin and the Bulldogs improve to 3-0 on the season and will host the Treutlen County Vikings this Friday Night in "The Pit" for Homecoming.