Posted on
Are you ready for some football? Woof! Woof!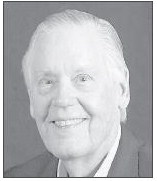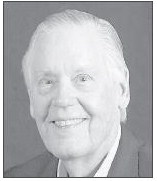 Are you ready for some football? I sure am and it is about time. The University of Georgia, the oldest statechartered university in the land and the last I looked with 25 Rhodes Scholars to its credit, is set to defend its two consecutive National Football Championships next Saturday against the University of Tennessee at Martin Skyhawks on Dooley Field.
Everybody assumes it will be a walkover for the Dawgs. UT Martin plays in the Ohio Valley Conference along with the Lindenwood Lions and the Fighting Leathernecks of Western Illinois, among others. Dooley Field and its 92,746 fanatics — some welllubricated by kickoff — will be a whole new ballgame.
It is very satisfying to refer to the place as Dooley Field, in honor of the late Hall of Fame coach Vince Dooley. It took years to get it done. A petulant member of the powerful Board of Regents blocked any effort to make it happen and vowed it never would as long as he had any say.
And then along comes a guy by the name of Brian Kemp, who grew up in Athens, went on vacations with the Dooley family and was a college roommate at UGA with one of the Dooley sons. It seems he got himself elected governor of our great state. Among a governor's prerogatives is naming members to the Board of Regents. He "suggested" the board might want to reconsider the idea and — voila! — Dooley Field was dedicated in 2019 in time for Vince Dooley to enjoy the deserved honor. One more reason to love Brian Kemp.
Speaking of Vince Dooley, were he still coaching, he would have me worried sick right now over the real possibility of UT Martin upsetting the Bulldogs. Allowing fans to become overconfident was not his style.
I remember listening to him on the radio the week UGA was set to play Vanderbilt, not exactly a powerhouse. Dooley bemoaned the fact that the Commodores had a punter whose specialty was coffin-corner kicks — meaning he could consistently punt the ball out-of-bounds within the 10-yard-line. That would require long drives downfield for Georgia, which he wasn't sure they could sustain over four quarters. I fretted all week long over that possibility. Georgia won by 7 touchdowns.
Today, it is just the opposite. Georgia fans exult in two straight national championships and fully expect a third. Anything less and the anonymous social media rant-and-ravers with the fake cutie-poo names will likely be calling for Kirby Smart's scalp. To say expectations are high is an understatement. But not for me.
In the good ol' days when I was at UGA, those good ol' days didn't include football. A four-win season was the norm. The annual butt-kicking by Georgia Tech was as painful as it was humiliating. Today's Johnny-comelately fans dismiss Tech as a mere trifle on the schedule as compared to Auburn, Florida and Tennessee. Not me. The scars are too deep. You may judge the Georgia Bulldogs success as national championships or even SEC championships. I judge success by one game, the only game. Beat Georgia Tech.
I have had season tickets since the Kennedy Administration, which means I have seen a lot of football games on pre-Dooley field. The three best athletes I ever saw play were Fran (née Francis) Tarkenton, the Hall of Fame quarterback who provided a couple of years of sunshine in those dark days and whose jersey should have been retired years ago; Archie Manning, of Ole Miss, who would gain 10 yards after being chased around the field for 50 yards; and quarterback Preston Ridlehuber from Gainesville, Georgia, who may have been the best athlete of them all.
A piece of trivia: Perhaps you remember the famous "Heidi game" in 1968 when NBC cut away from the New York Jets-Oakland Raiders game in the final moments of a seesaw battle to show the movie Heidi resulting in a national outrage from viewers. Preston Ridlehuber scored the winning touchdown for Oakland with 33 seconds remaining that most of the nation never saw.
Admittedly, I am an old fogey, but I am a bit dismayed at what is happening to college football these days with the transfer portal, open betting and an NIL (name, image and licensing) program that has merit but needs better governance. The college game is becoming as professional as the NFL. But one thing hasn't changed: My love for the Red and Black. Go you Hairy Dawgs! Woof! Woof! ( Just beat Tech. Please.)
You can reach Dick Yarbrough at dick@dickyarbrough.com or at P.O. Box 725373, Atlanta, Georgia 31139.