Posted on
2020 Alamo Shooting Death Case
Wraps Up with Aug. 14 Sentencing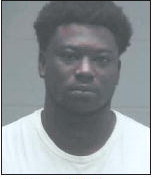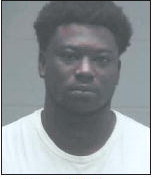 Four men indicted in a May 24, 2020, incident in which an Alamo resident was killed and two other persons were injured have been sentenced in Wheeler County Superior Court. The shooting occurred at a graduation party on Bluebird Lane in Alamo.
Jaquaves Hooks of Alamo, Cory Johntavious McRae of Glenwood, and Turner Logan Flint and Malik Chavez McDuffey of McRae-Helena, were charged following a shooting which claimed the life of Ronesta Kotoya Williams, 42, of Alamo, and wounded Michael Waddell and India Harris. Waddell was hospitalized in critical condition and Harris was treated for a non-life threatening injury.
continued from page
Both victims have since recovered.
Timothy Vaughn, District Attorney for the Oconee Judicial Circuit of Georgia, which includes Wheeler County, said the four men were included in one indictment and sentenced over a period of several months, with the last sentencing occurring August 14.
"It was a challenge to unfold," Vaughn said of the case. "It was like putting together one of those thousand-piece puzzles as to who did what. The cases against individuals came together at different times."
Flint and McDuffey were sentenced on January 4. Flint pled guilty to involuntary manslaughter and gang charges, and received a sentence of 15 years with 7 years to be served in prison. McDuffey pled guilty to three counts of aggravated assault and received a sentence of 10 years with 3 years to be served in prison.
Hooks, who was sentenced July 6, pled guilty to voluntary manslaughter and received a sentence of 20 years, with 7 years to be served in prison. McCrae, who was sentenced on August 14, pled guilty to one count of aggravated assault and possession by a person on first offender probation. He received a 7-year sentence, with 3 years to be served in prison, and a fine.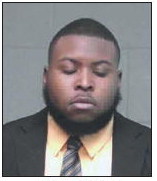 Turner Flint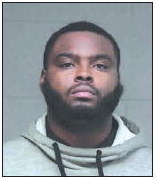 Malik McDuffey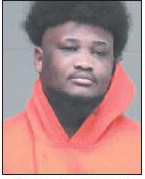 Jaquaves Hooks