Posted on
Tuesday Storm Ravages Area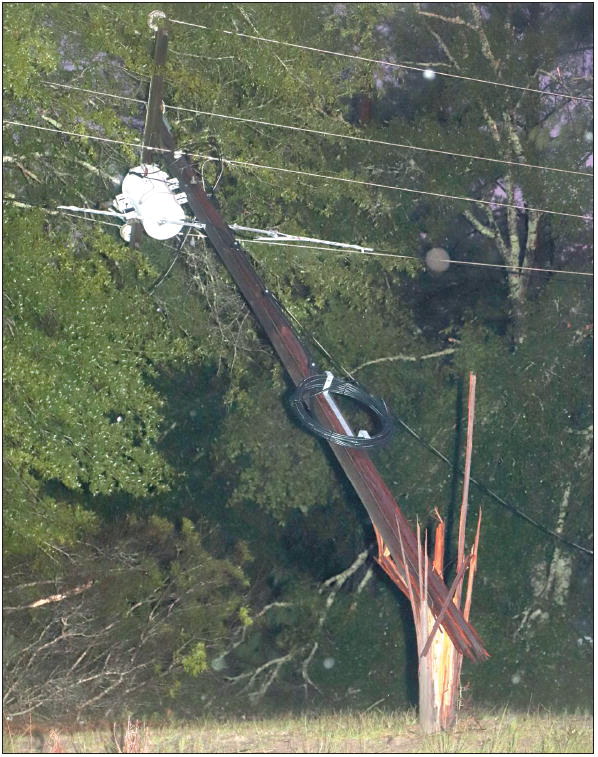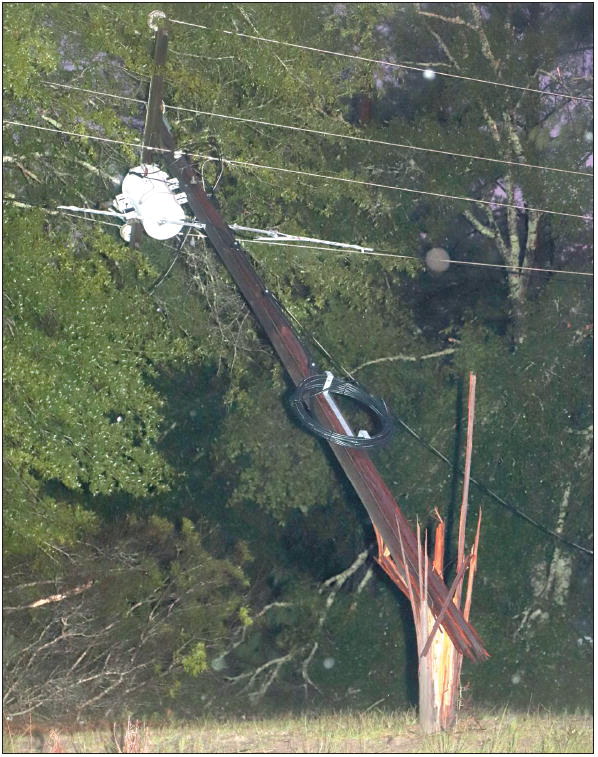 mrandolphadvance@gmail.com
Many were left without power on Tuesday, August 8, as a storm ripped through the area, causing damage to trees and power lines across several counties.
According to Georgia Power Local Manager Eric Smith, a total of 109 events caused interruptions of 2,600 customers' power services. "Outages were caused by lightning and downed trees due to wind," he remarked. "We utilized all of our on-system contractors as well as some contractors we pulled from Florida to restore all customers – with the exception of those who had entrance cable damage needing an electrician to make repairs – within 24 hours."
Altamaha EMC reported similar occurrences, citing a total of 8,551 members across over 6,000 meters without power. Through the utilization of lineman from three other EMCs within the state and three contract crews, power was restored within 48 hours. The Cooperative issued a statement regarding the event, stating, "It takes three to four hours to replace one broken pole. We had every available lineman in the field working to restore outages. We also had all contract crews working to aid in restoration efforts."
Downed trees were reported across roadways in Normantown, Lyons, and Vidalia, including Highway 297, West 6th Street, Old Normantown Road, Adams Street, Currie Street, Meadows Lane, North Cheney Street, East 5th Street, Bay Street, McDilda Street, West Oglethorpe Avenue, McSwain Drive, Morningside Drive, Sharon Drive, Larry Street, and more.
Crews continued to clean up debris continued from page
throughout the week, and some are still working on the process. Former Montgomery County Road Director Milton Fountain told the Montgomery County Commissioners that several roads had been cleared of debris so that the public could travel safely, but that further cleanup would continue to be needed to fully remove these items.
Though the storm left damage, the public was reminded of the beauty that can come after storms, as a rainbow filled the sky on Tuesday afternoon.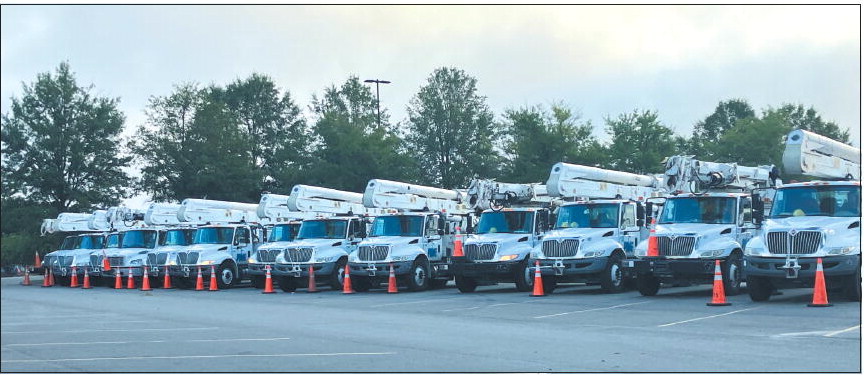 CALLING IN REINFORCEMENTS – Several contract crews, including some from out of the state, were contacted to help reconnect power to the area. These crews united on makeshift "home bases," such as the Walmart parking lot.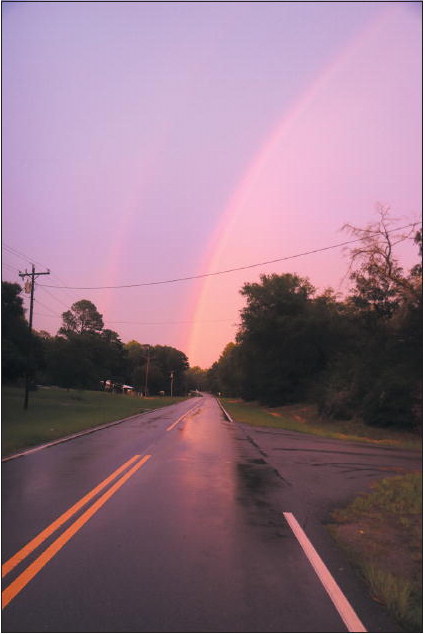 RAINBOW AFTER RAIN – People were reminded that beauty always comes after destruction as a rainbow stretched across the sky on Tuesday night.