Posted on
Lothridge Named Head of RTCA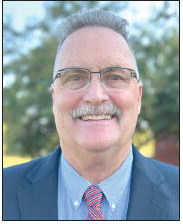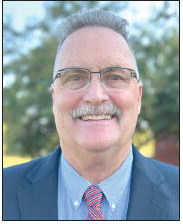 Courtesy of Robert Toombs Christian Academy
Robert Toombs Christian Academy formally announced the naming of Mike Lothridge as the new Head of School.
Previously, Assistant Head of School Lindsey Moore acted in conjunction with the Robert Toombs Christian Academy Board of Directors as the school's administrative leader after the resignation of former Headmaster Travis Absher. During that time, the Board accepted applications for new headmasters until the position
was filled. Having earned his Educational Specialist and Master's Degree in Educational Leadership from Georgia Southern University, Lothridge is a veteran educator who has served in many leadership positions. These leadership roles helped him to cultivate the skills necessary to serve as a Georgia Independent School educational leader. In a formal statement, Robert Toombs Christian Academy shared that it is Lothridge's experi-
RTCA
3A continued from page
ence and commitment to educational leadership, paired with his strong Christian and family values that will make him an asset for the school.
Prior to assuming this new role, Lothridge served as the school's Director and Lead Instructor of Driver's Education, as well as having taught Bible, English Language Arts, and History while employed at the school. In addition to this, he coached both football and golf.
Currently, Lothridge lives in Toombs County with his wife, Connie. He said that he is excited to serve as the Robert Toombs Christian Academy Head of School and looks forward to the continuation of the school's heritage.