Posted on
SEGA Races In Akron, OH
Last week nine local racers from the Southeast Georgia Soap Box Derby (SEGA) took the trip to Akron, OH to compete in the FirstEnergy All-American Soap Box Derby World Championships. More than 320 boys and girls from across the United States, and from Canada and Japan, participated in the 85th FirstEnergy All-American Soap Box Derby for the chance to win $36,000 in college scholarships.
Racers between the ages of 7 and 20 spent months building their gravitypowered race cars and competing in local Soap Box Derby races to earn their trip to the championship finals at the world famous Derby Downs track in Akron.
It was another good showing from the SEGA squad as they came away with two more World Championships and several other high finishers. Three local racers also finished in the top 10 for the season long Rally Race circuit.
Aidyn Driggers took the top spot in the All Star Super Stock race as she edged out second place by a differential of just .022 seconds. Aidyn also finished in 4th place in the AUI Rally Super Stock Race.
Quinn Driggers was the winner in the AUI Rally Stock Race with a differential of .066 seconds. She took 4th place in the Rally Stock Race.
Local Super Stock Champion, Kyleigh Williamson, had an outstanding debut placing 5th in the All American Local Super Stock Race.
Aidyn and Quinn also received fastest race time awards in the Stock and Super Stock division. Aidyn, Quinn, Cash Driggers were awarded with top 10 placements in Rally Points for the 2022/23 race season.
SEGA was well represented by 9 racers with fast times and second round advancements.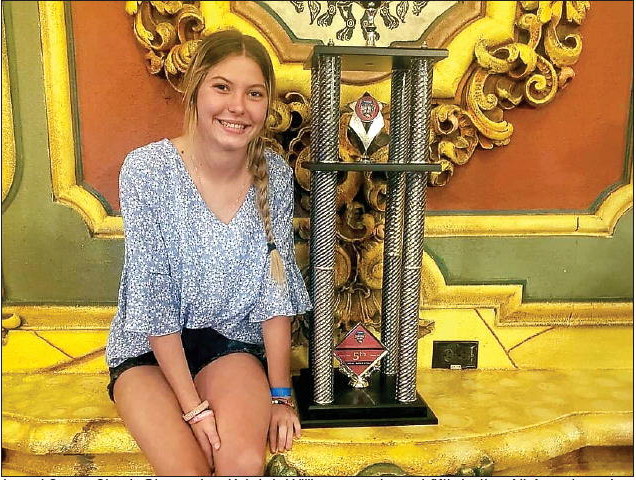 Local Super Stock Champion Kyleigh Williamson placed fifth in the All American Local Super Stock Race.