Posted on
What's In a Sandwich?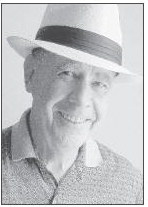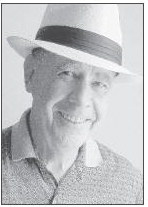 We're getting
there. As of this writing, there are two local restaurants where a diner can enjoy a pork tenderloin sandwich. This was not the case until recent months when something created the crack and it began to spread.
They still have a long way to go to match the heavenly delight offered by many local eateries in the Midwest where the creation is a source of pride.
The "pork tender," as it is known there, is a chunk of pork tenderloin pounded into submission, tenderized wider and thinner until it is much wider than the bun that will contain it. Thrifty people cut the meat in half to enjoy later at home.
While we're at it there are terms that either mean everything or nothing depending upon the context. "Chicken fried steak" is not the same as "chicken fry." We ate at one of our favorite Kansas restaurants because we thought they had chicken fried steak on the buffet, but the "chicken fry" was just fried chicken and not notable at that.
To a Southerner, a chicken fried steak is indistinguishable from a simple slab of tenderized meat called "country fried steak.'
I can create a decent pork tender sandwich with a boneless pork chop and a mixture of breading that includes flour, corn meal, salt, sugar, maybe crushed corn flakes and "panko" bread crumbs.
If you don't have the commercial panko crumbs on hand, you can make your own by oven-toasting white bread without crusts at low temperature without browning the bread.
There are some sandwiches well known in the South that make Midwesterners get tight in the backs of their throats.
I have relatives who do not eat tomatoes at all, so a salted and peppered slab of tomato between two slices of bread lubed with mayo is out of reach for them. But how about a "squealing banana sandwich?" Slog one side of a bread slice with peanut butter the other with mayo with slices of banana in the middle, any way you want to cut them, and slices of crispy bacon. This is a seasonal thing, but right now Vidalia Onion sandwiches are the rage. They are slices of salted Vidalia Onion, mayo, and that's it. Simple unless you are like the insurance man in Vidalia who mentioned at the Tree House that he liked his onion sandwich with mustard. After that he didn't mention it again, but people still talk about it.
Don't bother using anything but a sweet Vidalia Onion, or you will spoil the experience for yourself and everyone who hears about it.
I knew a woman who regularly baked a meat loaf even when nobody around her table liked meat loaf. They used it for "meat loaf sandwiches" and all the kids loved those.
BLT's are a simple and loved combo wherever you find them and that's what's for supper here.
joenphillips@yahoo.com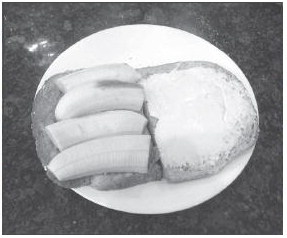 "Nanna"Sandwich