Posted on
Vidalia Receives $2.2 Million
To Renovate Ezra Taylor Sports Complex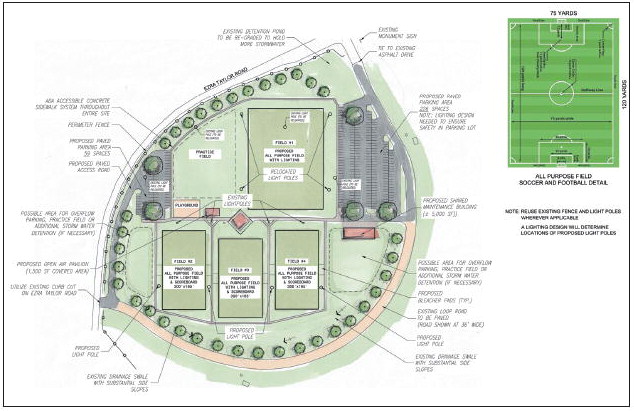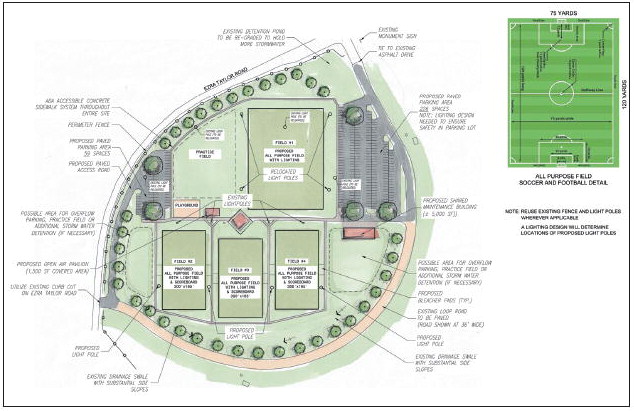 The Vidalia Regional Sports Complex along Ezra Taylor Road will be transformed into the City's center for soccer and football through a $2.2 million grant, which was announced by the Governor's Office on May 18. This grant was one of 142 projects continued from page
across the state that received funding for improvement of neighborhood assets like parks, recreation facilities, sidewalks, and healthy food access in communities all across the state disproportionately impacted by the COVID-19 pandemic.
"The grant was designed to focus on rural areas, and I think they definitely accomplished helping those communities," Vidalia City Manager Nick Overstreet commented on the award, which was also received by the Cities of Lyons and Alamo, as well as Montgomery County.
According to Overstreet, the grant will be used to transform the baseball and softball fields at the Complex into 4 multipurpose fields, which will be used for recreation football and soccer events, a practice field, an ADAapproved playground area, and a parking lot on each side of the facility. He also explained that the facility will have ADA-accessible sidewalks, which will allow patrons a paved path to every area in the Complex.
"We believe that this renovation will not only save our outfields at Ed Smith Complex from wear and tear of recreation football and soccer seasons, but will also open our City up to hosting events, like travel soccer tournaments and high school football 7-On-7 passing camps," Overstreet explained. "More events like that certainly bring more commerce and traffic to our area."
The City is hoping to begin work on this transformation as soon as possible, as a rendering of the finished product has already been crafted. The next step in the journey towards construction will be to put out a Request for Qualifications and allow contractors to bid on the project, as more than one contractor will be required because of the vast components of the renovations. Once contractors are selected, the project will move forward, and a better timeline of completion will be available.