Posted on
Southeast Soap Box Derby Building Nearing Completion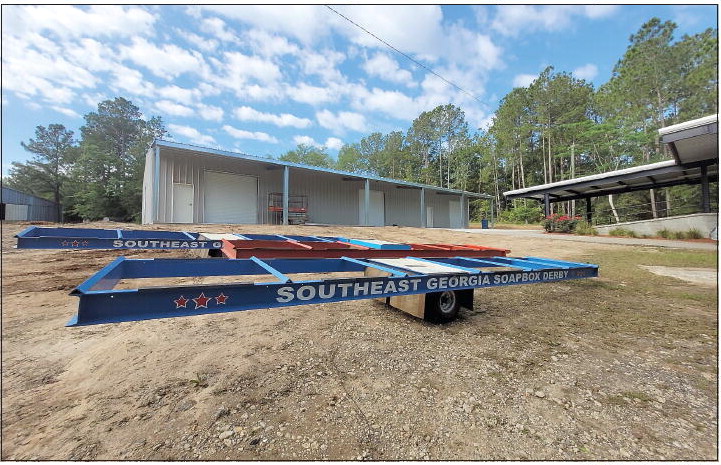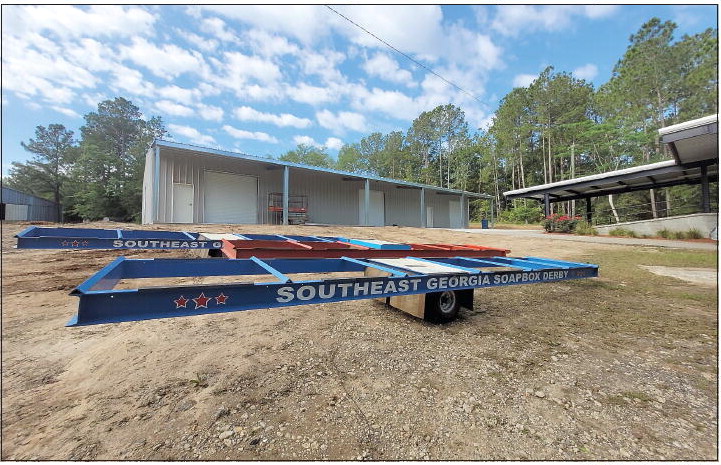 mrandolphadvance@gmail.com
The Southeast Soap Box Derby Building has now officially been erected at Partin Park in Lyons and will soon be totally complete within the next few weeks.
This building is a result of a collaborative effort between the City of Lyons, Lyons Main Street, Lyons Development Authority, and Southeast Georgia Soap Box Derby to create a separate space for the Derby and its participants to handle racerelated business rather than having to split the spaces for weigh-ins, storage, and other aspects of the activity be- continued from page
tween the Calloway Community Center and Neesmith Birthday House.
Advanced Fabrication and McClendon Construction have combined expertise to craft the building. According to Lyons Main Street Executive Director Daphne Walker, the inside of the facility is nearing completion as insulation has been blown in and lights have been installed. The only remaining work to be done is to build a wall and bathrooms.
"This incredible project has been years in the making, and we're thrilled that it's finally here. It's sure to be an asset to our community and the Southeast Georgia Soap Box Derby for many years to come," Lyons Community Liason Alysa Marsicano emphasized.
This new building will be utilized during the 2023 Southeast Georgia Soap Box Derby.