Posted on
McGregor Earns Appointment With US Naval Academy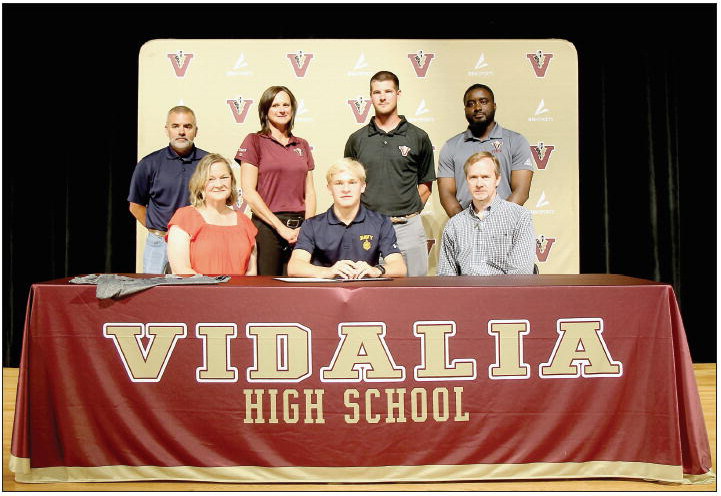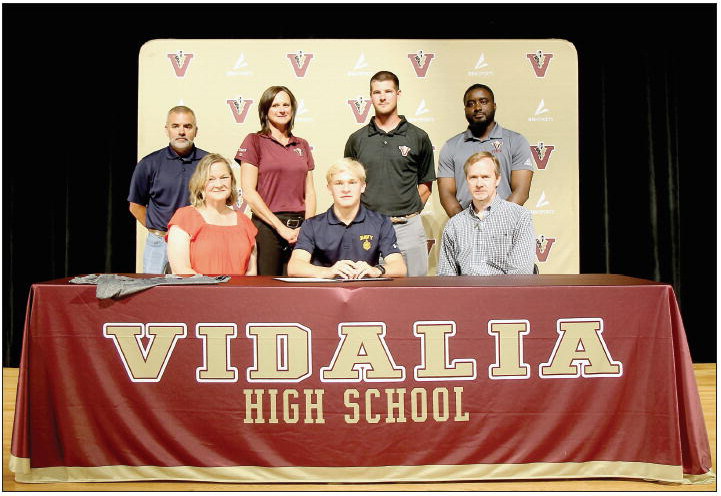 Last Thursday at Vidalia High School Seth McGregor made the decision to sign not only to go to college, but also to serve his country. McGregor signed to go to the United States Naval Academy in Annapolis, MD.
McGregor becomes just the fifth Indian to attend a United States Military academy, and only the second to attend the Naval Academy. McGregor is a well-rounded young man who maintains a 4.0 GPA, while also participating in track and cross country where he was a team captain on the track team. He is also a Region Champion in the 1,600m and 3,200m runs, and is part of the school record holding 4x800m relay team.
The Naval Academy states, "As the undergraduate college of our country's naval service, the Naval Academy prepares young men and women to become professional officers of competence, character, and compassion in the U.S. Navy and Marine Corps. Naval Academy students are midshipmen on active duty in the U.S. Navy.
They attend the academy for four years, graduating with bachelor of science degrees and commissions as ensigns in the Navy or second lieutenants in the Marine Corps. Naval Academy graduates serve at least five years in the Navy or Marine Corps."
McGregor said, "I am truly excited. I am proud to get this opportunity. I have worked really hard for this, and I'm going to give it everything that I have. I have to thank Gray Meredith. He has been instrumental in this process. I also want to thank coaches Godbee and Humphrey who have really pushed me, all of the teachers at the school who have pushed me.
"It feels really special to be one of the few that have come from here to attend a Service Academy. It is premium space, not many people get this chance, and I'm very proud to be one of them. I look forward to forming friendships at the Academy."
McGregor's mother Marca added, "We are immensely proud of his accomplishments. He has worked incredibly hard, and it hasn't been by chance that he has earned this privilege. We have a family friend who is at the Naval Academy now and they have all inspired Seth to pursue this goal. He set his sights on it years ago and he has worked on it since then."
Gray Meredith, a VHS teacher, and Naval Academy graduate and Marine, added, "It has been a pleasure to get to know Seth over the years. To see him develop over the past few years has been wonderful. He came to me last year and told me that he was interested in attending a Service Academy, and wanted to know what to do and what was involved in the process. And it is quite a process. He went through the entire process and this is the culmination of a lot of work by Seth over the past 18 months.
"I am very proud of Seth and his appointment. This is a big deal and I know he is going to represent Vidalia well. And as the Naval saying goes, 'Fair winds and following seas. Beat Army!'"