Posted on
RTCA Crusaders Into Final 4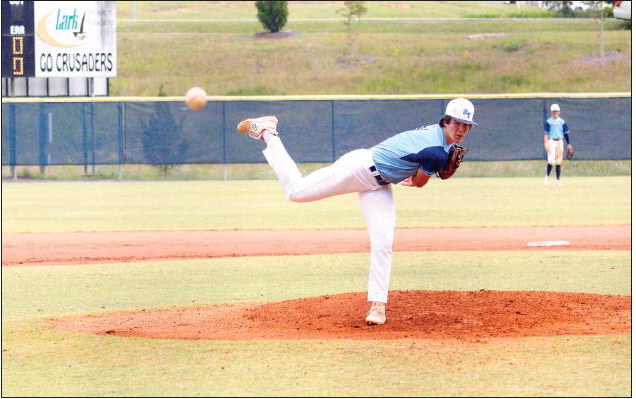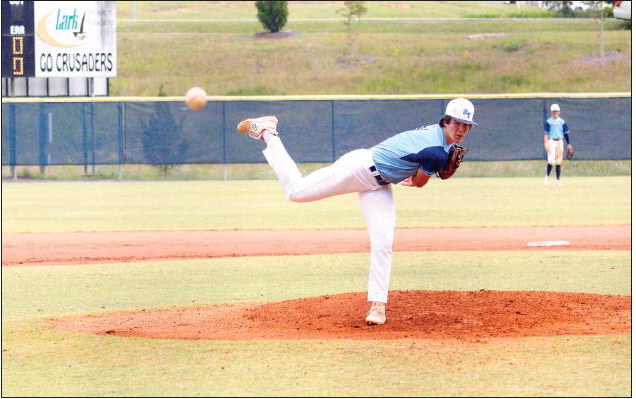 Courtesy of RTCA
The Crusaders baseball team of Robert Toombs Christian Academy took part in the second round of the GIAA State Baseball Playoffs last week as they hosted Grace Christian Academy on Friday of last week for a bestof- three series. RTCA took the first two games to advance to the Final 4 which they will play this Friday.
Game 1
Britton Tabor picked up the win on the mound pitching 6 innings of 1 hit baseball allowing no runs while striking out 8 on the day. Offensively, the Crusaders found hits up and down the lineup but were lead by both TJ Stanley and Cayden Nance, who had two hits and 2 RBI's in the game.
Hayden Kight got things going on the scoreboard opening up the bottom of the second with a lead off double coming around to score on a miss play, and the Crusaders would add three more runs in that inning thanks to an RBI double by Tripp Durden and a Cayden Nance single and an RBI single by Stanley. That's all the run support Tabor would need, even though the Crusaders went on to score two more in the fourth inning.
RTCA took the win in Game 1 of the series, 6-1, over Grace.
Coach Fitzgerald said, "Britton was fantastic with his fastball location today, worked ahead in the count the entire time, and used his breaking ball effectively. His best outing of the year and a big time for it! Offensively we have struggled all season executing in key moments and although we did that a little today also, we also had several two out hits, ground balls the other way to advance base runners and made some positive things happen. We had 12 hits in the game so we could have scored more but had some really positive at bats up and down the lineup."
Game 2
TJ Stanley picked up the win on the mound for the Crusaders pitching four innings of two hit baseball, allowing two runs, one earned and striking out three. Cayden Nance picked up the save pitching three innings, giving up no runs on one hit.
Offensively Rayce Sharpe delivered continued from page
a bases loaded single in the fourth inning driving in two runs to give the Crusaders a 3-2 lead. That was followed by RBI's from Tripp Durden and Cayden Nance. The Crusaders finally took control of the game. Tripp Durden and Dawson Pinckard both had two hits in the game with Durden adding a pair of RBI's to lead the Crusaders, along with Rayce
Sharpe. Coach Fitzgerald stated, "Just so excited for our guys, we just hadn't been able to put it together consistently offensively this year but today, facing another quality pitching staff, things clicked a little. Due to last year's success and how we brought the program back so quickly, we have seen everyone's best arm, and although we have struggled, it has helped us prepare for this moment. Did a lot right today at the plate and on the mound, got to play cleaner defensively as things are only gonna get tougher next week. Again excited for our guys to have this opportunity."
This Friday RTCA will be at Thomas Jefferson Academy for the Final 4 best-of-three series. Game 1 of the series will be at 12:00 p.m. with the second game to follow. If necessary, they will play Game 3 on Saturday at TJ at 1:30 p.m.