Posted on
GTC Pioneer Inducted Into ITPA Hall of Fame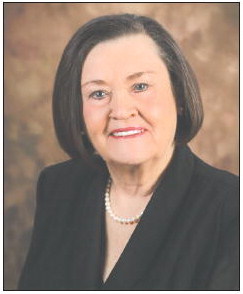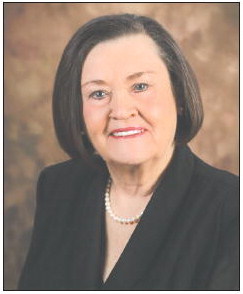 Janice Adams O'Brien, a pioneer in the telecommunications industry in Georgia, was inducted into the Independent Telecommunications Pioneer Association (ITPA) Hall of Fame on Sunday, April 23. Mrs. O'Brien, of Glenwood, passed away in 2021. She owned and operated Glenwood Telephone Company for almost continued from page
40 years, carrying on a family legacy that began in the mid-1940s.
Mrs. O'Brien will be the 106th Hall of Fame honoree from among the over one million men and women who have served the telecommunications industry over the past 100 years.
"She met the high standards ITPA requires its elite Honors Court of nine telecom veterans to review, approve, and forward to the ITPA Board of Directors for affirmation," said Daniel Barnhardt, President of the ITCA. "Her peers overwhelmingly determined she achieved those high goals in representing pioneering and met several other by-laws requirements. We are proud to see her added to the roster of our past industry luminaries," Barnhardt noted.
O'Brien's son, Jim, who assumed ownership and operation of Glenwood Telephone Company following his mother's death, was present to honor his mother at a Hall of Fame Luncheon during the annual ITPA Assembly in Hinesville on April 23.
Jim O'Brien said of his mother, "She grew up in the phone business and loved both the people and the industry. She made an impact on the business almost immediately when she took over and was extremely forward thinking in regard to technology and services provided to our customers. I'm extremely proud she will be inducted into the National ITPA Hall of Fame and join my Grandmother Eloise Cox Adams and Grandfather L.B Adams, who were both previously inducted into the ITPA Peach State Chapter Hall of Fame."
About GTC
GTC is the smallest privately owned Incumbent Local Exchange Company (ILEC) in Georgia. It operates in an approximate 13 square mile area along the bluff side of the Oconee River in Wheeler and Laurens counties. Now into its third generation of leadership, GTC looks to continue to expand its state-of-the-art 100% buried fiber telecommunications and broadband services into underserved and unserved areas in Wheeler County and South Georgia. This year, the company was awarded a $4.8 million grant, which is part of $234 million in 29 grant awards for broadband Internet expansion across Georgia.
W.R. Stanford originally founded GTC in 1898 as a telephone and telegraph office. The business was then passed on to his son C. R. Stanford. W.H. and Odessa Jones purchased the company in 1940 and sold it in 1943 to Leon B. "Telephone" Adams and Eloise Cox Adams, the parents of Janice Adams O'Brien. Upon her father's death in 1982, Mrs. O'Brien assumed ownership of the company.
During 1994 to 1995, Mrs. O'Brien became president of the Georgia Telecommunications Association (now Georgia Telecommunications and Broadband Association – GTBA) and was instrumental in passing the state's 1995 Telecommunications and Competition Development Act (§ 46-5-160). About the ITPA Hall of Fame The Telephone Hall of Fame was founded in 1965 by a group of Pioneers who envisioned a special way of recognizing individuals in the industry who contribute not only to their company, but to the industry at large. It is a forum where excellence is rewarded by colleagues, employers, and the leaders of telecommunications.
The accomplishments of those inducted into the Hall of Fame represent an unmatched insight into the development and growth of telephony. This industry has made a significant contribution to the nation's private and public sectors and the lifestyle of its people, especially in rural areas. These successes also serve as a standard to which present and future generations can aspire.
Nominations to the Hall of Fame are made from among those persons who have made positive and substantial contributions to the development, growth, and public perception of the telephone industry on a national scale, over a period of many years.