Posted on
Cornerstone Receives Top Star in Latest Rating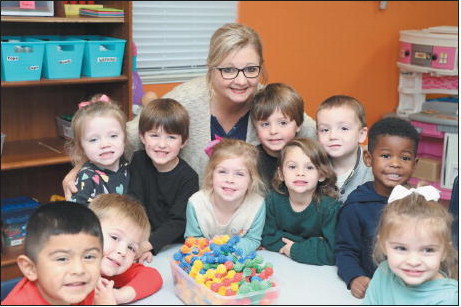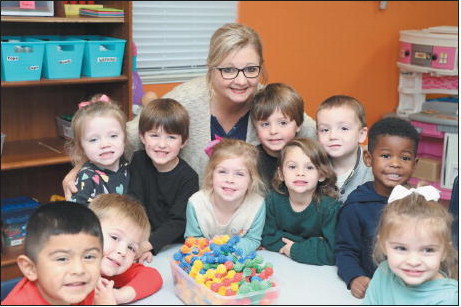 mrandolphadvance@gmail.com
Cornerstone Children's Center has solidified itself as a shining star in both the eyes of the community and the Georgia Department of Early Care and Learning, as the daycare recently received a 3 out of 3 star rating in the latest quality review. continued from page
Since first opening its doors 10 years ago, Cornerstone Children's Center has prided itself on the high standard of care that the facility provides to its children. "A lot of daycares mainly focus on keeping children fed and safe because that is truly all the resources they have," Executive Director Diane Born explained. "We have been blessed to have the facility and resources that we do, because it has allowed us to really engage with the children and work to go beyond the ordinary."
Born walked a group of the Quality Rated officials on a tour of the building, explaining to them how the classes are structured. "We focus a lot on engaging with the children. I've found that is so important in childcare – making sure you connect with the children," she remarked.
To earn a Quality Rated 1-, 2-, or 3-star rating, a provider must meet a list of rigorous requirements. They demonstrate their commitment to structural quality by submitting a portfolio with evidence of qualified administrators and staff; high standards for child physical, emotional, and developmental well-being; robust family engagement activities, and intentional teaching practices. Applicants must also show that they adhere to process quality standards during on-site classroom observations that are conducted by credentialed Quality Rated assessors. During the visits, the assessors evaluate the quality of teacher-child interactions; the accessibility of materials and equipment; and the room's physical layout.
According to Born, Cornerstone received a 2-star rating their first assessment, and the 27-member staff has continued to work to ensure that they are providing their students with the best possible experience. Within the past months, the daycare facility has submitted a portfolio and been observed by officials from the Department of Early Care and Learning, which led to the new rating.
"You can feel her passion for the children, and it shines into all she does here at Cornerstone," Georgia Department of Early Care and Learning Quality Rated Operations Regional Assessor Manager – South GA Kim Davis commented. "We are proud to give places like this the top rating possible."
Senator Blake Tillery also commented on the accomplishment. "Our community is proud whenever any group or entity succeeds, but the award is so much more meaningful when it highlights exceptional achievement for our youth," he emphasized. "What Cassie Neal and now Diane Born have steered, with the help of many others, gives our community a tangible example of why we should be hopeful for our future."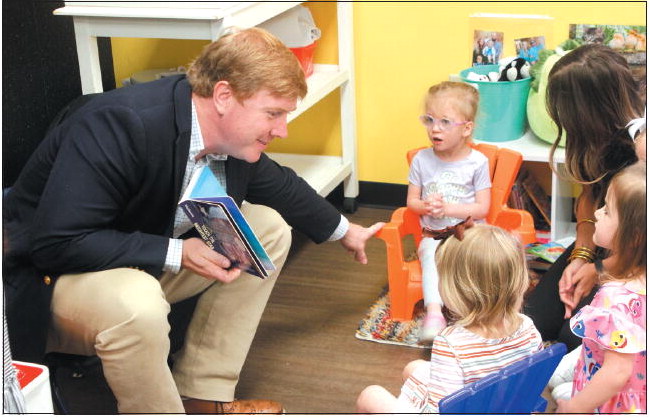 ENGAGING WITH THE CHILDREN – Cornerstone was highlighted for their engagement with their students. Senator Blake Tillery joined the group in touring the facility and read to a class.Photo by Makaylee Randolph