Posted on
Blue Overalls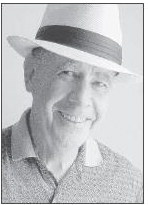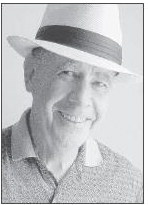 Blue, blue.
My new Liberty brand bib overalls are the shade of blue that only new jeans and overalls have. Other faded overalls hang in the closet; another blue Liberty and two Key brands, one stripped and a herringbone pair.
While working outside, overalls work better than jeans.
There are places to put things like the pencil pocket, and a zipper on the bib keeps my cell phone from falling out. There is a hammer loop for when I need one of those and a button hole to secure a watch fob.
The only advantage to wearing jeans is that I sometimes carry a multi-tool hanging from my belt and "my little friend," a constant companion that rides in a holster.
Bib overalls give the abdominal muscles a break. If you get tired of sucking in your tummy, a pair of overalls would give you relief.
Both sides of my family were farmers and all the men wore overalls. They were not fancy dressers and rarely wore dress pants.
My maternal grandfather was a school teacher, principal and school superintendent in Walker County. In the end of his career he wore a tie every day. At the end of the day the tie came off and the overalls came on.
His last act was to sit on the front porch and count the cars coming over Taylor's Ridge.
Before Naomi Baptist Church had air conditioning, a few of the men stood outside and leaned through the windows to hear the sermon. Some old timers wore clean bib overalls with a starched white shirt and a tie.
Uncle Guy Phillips wore bib overalls and little else. Some late afternoons he discarded his shirt and let the natural breezes keep him cool.
It baffles me why painters wear white overalls. If you see a guy, or gal, wearing white overalls, you can bet they are not roofers.
Railroad workers had their own style of overalls known as "hickory stripe" with a matching engineer's cap. I don't know if railroad men still wear that particular style but it is still popular.
Mr. Tatum wore brown canvas overalls and had a small shop in a hot tin building.
When he retired from Fort Benning, he set up a blacksmith shop in the same building his father used. The place smelled like burning coal, and the ring of the anvil was musical.
He turned out ornamental objects just for the fun of it, but in his canvas overalls he looked like the real thing.
joenphillips@yahoo.com