Posted on
Arrest Made In Fatal Stabbing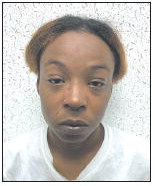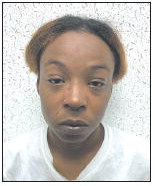 Courtesy of the Vidalia Police Department
The suspect of a fatal stabbing that took the life of a 21 year-old woman on Saturday, April 15, was captured by the Emanuel County Sheriff's Office on Tuesday, April 18.
On April 15, the Vidalia Police Department responded to a report of a stabbing on West Jenkins Street at around 10 p.m. that night. When they arrived, they discovered 21-year-old Kaysey Jordan, of Vidalia, suffering from multiple stab wounds. Jordan was transported by ambulance to the Memorial Health Meadows Hospital, where she later succumbed to her injuries. The Georgia Bureau of Investigation joined the Vidalia Police Department in the in- continued from page
vestigation of the case. The suspect, 20-year-old Jami Janae Davis, of Midville, was taken into custody on Tuesday, April 18; she is being charged with Felony Murder, Aggravated Assault, and Possession of a Knife/Sharp Object during the Commission of a Crime.
The case is still continuing to be investigated. Please call the Vidalia Police Department – Investigative Services at (912) 537-4123 or the Georgia Bureau of Investigation – Eastman Office at (478) 374-6988 if you have any information on this incident. Tips may also be submitted by calling 1-800TIPS(8477), or through submission on the Georgia Bureau of Investigation website or downloading the See Something Send Something app.