Posted on
6th Annual BPC Southern Classic Raises Over $20,000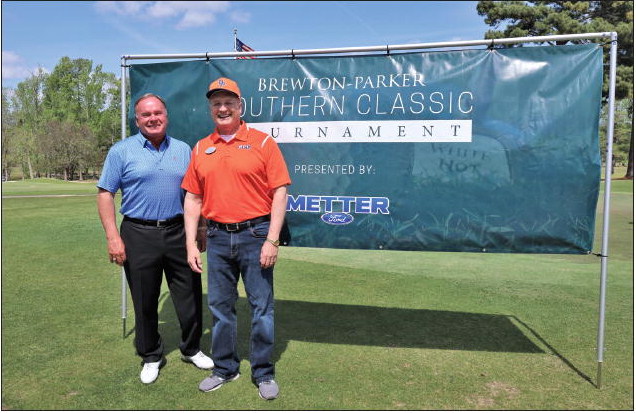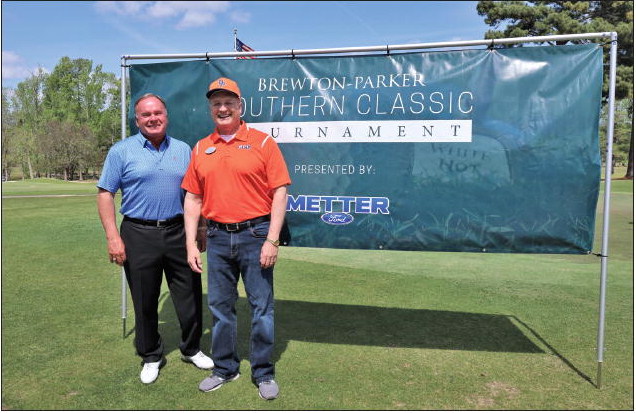 Courtesy of BPC
On Friday, March 31, Brewton-Parker College (BPC) hosted its 6th Annual Southern Classic Golf Tournament, presented by Metter Ford at the Willow Lake Golf Club in Metter, Georgia. Through the generous support of business sponsors and local teams, the event raised over $20,000. These funds will be used to transform the lives of the students academically and spiritually.
Seventeen teams competed in this year's Southern Classic thanks to the generous support of local businesses and support from the faculty, staff, and students of BPC.
The Southern Classic serves as a fundraiser for the college. Over twenty
A SUCCESSFUL TOURNAMENT – The great weather and generous donors made this year's Brewton-Parker College Southern Classic Golf Tournament a success. L to R: Presenting Sponsor Metter Ford Representative Tim Redding, Brewton-Parker College President Steven Echols. continued from page
community businesses supported BPC through various sponsorship levels. Handy Andy's team placed first, followed by Monroe Goss's team in second, with Pineland Responsive in third.
BPC would like to thank all of the Southern Classic sponsors: Presenting Sponsor – Metter Ford; Champion Sponsor – Pineland TelCo and Responsive Technology Partners; Partner Sponsors – Altamaha Bank and Trust, Chick-fil-A of Vidalia, Dot Foods, Handy Andy, and Turnipseed Engineers; and all the individual Hole Sponsors.
BPC Director of Advancement Chad Ritchie commented on the event, "Wonderful weather and fellowship made this year's Southern Classic a great success for BPC. The support of local businesses and individuals was overwhelming. I am amazed at the generosity of our community and encouraged by their continued partnerships. BPC looks forward to growing the tournament each year. We are grateful to all the sponsors and players who made the 2023 BPC Southern Classic an event to remember."