Posted on
Fears of The Ocean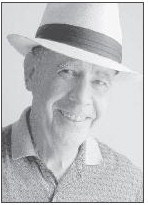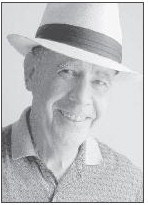 Splish Splash.
Keith and India were together a long time.
They grew old privately, never whining about it, making jokes, or joining card playing elder fiends.
Instead they fished.
A few decades ago they invited me for what they called a "short" fishing trip, three days on their boat out in the Gulf of Mexico from Apalachicola.
Three days? On a boat? Out in the Gulf? How far from land?
No, of course not. I thought they were teasing.
People who know me, and they knew me for decades, know I have a thing about boats and the ocean.
I had seen pictures of their boat with the catchy name. It looked large enough to have many of the comforts of home without the stability.
The boat had a "head," nautical name for a bathroom, but it must be tiny. "You ever complain about the size of the lav (lavatory) on an airplane?" asked India.
There was a tiny shower inside, but if anyone wanted to clean up in a big way, there was plenty of water, miles of it.
I had dealt with people at work who were afraid of flying, and know that no matter how much at home I felt in an airplane, their fear was beyond simple understanding.
Keith reviewed safety features of his boat including a satellite "Emergency Locator Transmitter," but those are on all airplanes. He has a two-way radio and cell phone so that if there is a problem help is a call away.
Yeah, but. I don't know where my discomfort of the ocean came from but suspect it was nudged along by a paper in Mrs. Pittman's sixth grade class dealing with the sinking of "The Titanic."
I grew up within a couple of miles of the Oconee River and was never once on it. I knew people who were as comfortable on the river as they were on the highway. I didn't get it.
The ocean is, to me, a forbidding and fearful place. A few years ago, I sat in a concrete picnic shelter on Jekyll Island while a raging storm blew just off the coast. I remember it as an experience of safe fear. I could hear the storm, feel the rain and wind, taste the anxiety.
To confuse things I hold an Open Water Diver Certificate and have explored wrecks and reefs from Bora Bora to Bermuda, but I was always in sight of land.
India called and renewed the invitation to take a short trip into the gulf, adding that Keith would have wanted me to be there.
I couldn't do it
joenphillips@yahoo.com