Posted on
Piano Lessons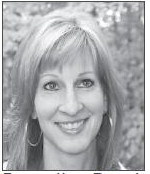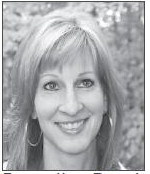 I still remember the piano movers bringing it into the front door of my family's home. It was a Wurlitzer upright with a medium wood finish. The men backed it against the wall in our living room, and I suddenly envisioned myself sitting at a piano on center stage one day, like Liberace or Elton John.
My parents bought it for me — well, for our family — when I was still in elementary school. My brother played the trumpet, and my sister played the flute. I had expressed an interest in learning to play the piano, and the next thing I knew, we had one — a beautiful one.
I started taking lessons from Rhonda Jones as Mom waited in the driveway during my 30-minute evening lessons. Rhonda taught from a big red book called, "John Thompson's Modern Course for the Piano," in which I learned the basics — treble clef, bass clef, hand position, fingering patterns, notes, middle C, scales, time signatures, etc. And I also learned another language that cues pianists to play moderately (moderato), play loudly (mezzo-forte), and play very softly (pianissimo).
Reading the musical notes on the sheets was like interpreting hieroglyphics on the wall of an ancient pyramid, but I got the hang of it, though I've never read music quickly. Still, I enjoyed learning, but unfortunately, the piano "noise" (it wasn't really piano music in the beginning) coming from the living room as I practiced was akin to torture for my entire family. I think it was especially hard on my father, who worked during the daytime and wanted peace and quiet when he returned home. I think my playing gave him a headache, even after he gulped down his nightly bourbon and Coke.
As the holidays approached that year, Rhonda handed me the musical score of Gene Autry's "Up on the House Top" and said, "You are going to learn how to play this for our Christmas recital."
I couldn't wait to get home and start pecking out the keys to the melody. A week later, I had memorized the entire tune and could even sing along.
Then, Rhonda selected another piece for me to learn for the next recital: "Sur la Glace a Sweet Briar." It was a beautiful waltz, and I loved guiding my fingers up and down the keyboard. I can still play it by heart.
I had fallen in love with the piano and often just sat on the bench because it was "my spot."
When Rhonda and her husband moved, Mom found a new piano instructor, Mrs. Nall, who taught 30-minute lessons from her home. I was 12 years old and had fallen in love with gymnast Nadia Comaneci during the 1976 Summer Olympics, so Mrs. Nall selected "Nadia's Theme" for me to learn, which was also the theme from "The Young and the Restless." I also learned to play Bach and sonatinas by Clementi.
As I grew older, my piano practicing habits began to take a back seat to friends, sports, and television. I occasionally visited the piano in the living room and played from my books, but without regular practice, I just wasn't very good.
When I was in my late teens, my mother (somewhere around 48 or 50 years old) announced that she had decided to learn to play, and she did. She started just as I had — with fingering patterns and reading notes. My dad teased her relentlessly, but she was intent on learning, teaching us all a valuable lesson — none of us are ever too old to learn new things.
On the weekends when I'd come home from college, I'd find sheets propped up on the Wurlitzer — "Baby Elephant Walk" and "Unchained Melody." Mom seemed to enjoy her time on the piano bench as much as I did, and she played for several years.
When my husband and I moved into our first house, we bought a shiny black Yamaha upright and placed it in our sunroom for me to play occasionally. That Yamaha sits behind me in my office today, and when I'm alone in the house, I sit in front of its keys continued from page
and peck out the notes to current songs. I dream about learning to play songs and recording myself playing them and singing along, then sending the videos to family members as big birthday surprises. Who knows? Maybe I'll do that this year.
My point is this: that Wurlitzer — that gift from my parents all those years ago — gave me a lifelong love of music that I have carried with me through my adulthood. Playing it is a little like riding a bike — I have never forgotten how. I may not be as good as I once was, but the pleasure of playing and becoming one with the music endures. And in case I never said it out loud, thanks, Mom and Dad!