Posted on
TCSO Nabs Two Theft Suspects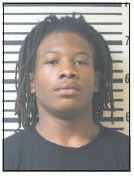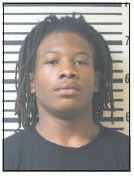 Courtesy of The Toombs County Sheriff's Office
The Toombs County Sheriff's Office (TCSO) has captured two suspects who are believed to be responsible for a series of vehicle break-ins on North Morningside Drive and C.V. Mosely Boulevard on Tuesday, March 14, and Wednesday, March 15.
On March 14 and 15, deputies responded to several reports of cars being entered and items being stolen at residences along these roads. Some of the items stolen were several handguns, credit cards, cash, and a purse.
Investigators Nick Luke and Sergeant Chris Clark probed the scenes and worked the cases. Upon investigation, these officers became aware that Extavious Hill, 19, Vidalia, was responsible for entering the vehicles. After looking further into the case, the investigators discovered that Hill and Breona Mobley, 25, Lyons, had made several purchases with the stolen credit cards. Mobley was also found in possession of the stolen purse.
The pair were captured last continued from page
week, on Friday, March 24, and are being held at the Toombs County Detention Center. Each has been charged with two counts of Financial Transaction Card Fraud, and Hill has additionally been charged with 2 counts of Entering Autos.
The investigation is still ongoing and anyone with information is asked to contact the Sheriff's Office at (912) 526-6778.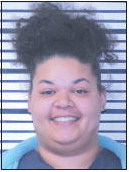 BreonaMobley