Posted on
Sheila Cheek Appointed Montgomery County Election Supervisor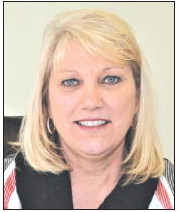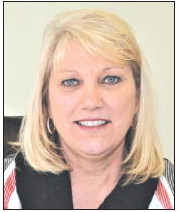 Montgomery County's newly-appointed election supervisor, Sheila Cheek, assumed her duties Monday. She was named to the position on February 28 during a called meeting of the Montgomery County Commission, replacing Kayla Cheek, who stepped down from the position on March 10.
Cheek comes to Montgomery County from Wheeler County where she served as election supervisor since 2021. Prior to that time, she was the county's chief registrar, holding that post from 2013 until 2021 until state legislation created continued from page
the Wheeler County Board of Elections. She is taking a new post in Montgomery County created in January 2023, by similar state legislation. The measure enables counties whose election process was previously handled through Probate Court to have those duties undertaken by Boards of Election guided by election supervisors.
"Mrs. Cheek brings a wealth of knowledge and experience from her career in Wheeler County, as well as her involvement at the state level," said Montgomery County Commission Chair Leland Adams. "The commissioners and I are excited about Mrs. Cheek accepting the position."
A 1980 graduate of Montgomery County High School, Cheek earned an Associate's Degree in Business Administration from Darton College. The Georgia Association of Voter Registration and Election Officials (GAVERO) selected her to serve on its vendor committee in 2020.
She and her husband, Ruskin, who live near Glenwood, are members of Glenwood Baptist Church and have two children and five grandchildren.
Cheek said, "I enjoyed working in Wheeler County and appreciate everyone's help in the performance of my work there. Wheeler County is still home, but having grown up in Montgomery County, I love both counties, and both are very special to me. I am looking forward to my new job and getting underway with my work here."
Wheeler County is now advertising for applications to fill Cheek's position.
Cheek and her staff will be housed in new offices at the Montgomery County Government Annex located at 251 S. Richardson Street in Mount Vernon. The building previously served as the Adult Literacy Center, and also houses the County Commission meeting room.