Posted on
"Spayghetti" Dinner Huge Success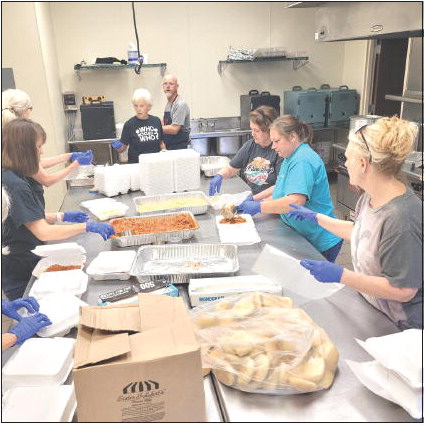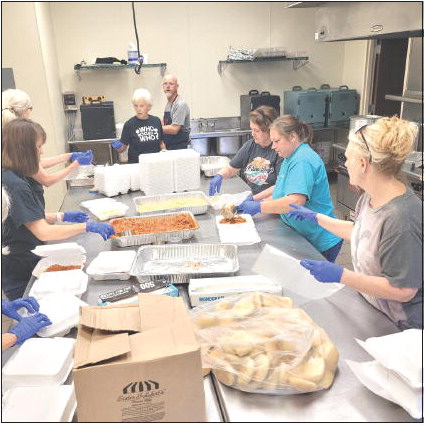 Several volunteers and sponsors are credited with making this year's "Spayghetti" Dinner" a huge success, as 500 plates of spaghetti were served February 28 during the annual fundraiser for the Sweet Onion Animal Protection Society (SOAPS) .
"This was our most successful event yet, and would not have been possible without the continued support of our sponsors and the hard work of the dedicated SOAPS volunteers," fundraiser representative Therisa Ingley commented. "As always, we are grateful for the support of the community." continued from page
Ingley shared her gratitude for a multitude of sponsors, which included — Leader of the Pack Sponsor J& B's Rare 2 Well Done; Top Dogs: Paul Thigpen Automotive; Ingley, Roper, Moore & Co., LLC; Dr. Henry and Wanda Cline; Big Dogs: Altamaha Bank and Trust; Brown's Jewelry; City of Vidalia; Georgia First Bank; Mark Miller/ Southeastern Paper Company; McDonald's/ Findlay Investments; Memorial Health Meadows Hospital; Mount Vernon Bank; Randy Sparks, Gary and Sharon Tapley/Lyons Finance; Tybee Partners, Inc.; Benny and Michael Varzi and Mikhail Konev; Merrill Lynch – The Varzi Group; Vidalia Federal Savings Bank; Good Dogs: People's Bank; Carol Rice, Reid and Sheri Threlkeld; Jim and Marcia Cherry; Andy and Jennifer Clarke; Stephanie Williams/Red Door Design and Publishing.
About SOAPS
Since reorganizing in 1999, SOAPS has rehomed over 19,500 stray and abandoned animals from Toombs County and the surrounding area. The organization has also provided numerous vouchers to pet owners to help with the cost of having their dog or cat sterilized.
The nonprofit organization is funded through volunteers and donations, as several individuals with a heart for animals work together to help every pet find a loving home. The annual "Spayghetti" Dinner is just one way that SOAPS gains funding for this effort.
For more information on SOAPS, visit the organization's website, at www. sweetonionaps.org. Donations can also be mailed to SOAPS, P.O. Box 210 Vidalia, GA 30474.