Posted on
Loran

- Smith

Todd Monken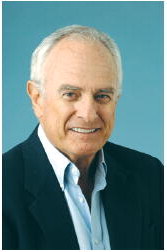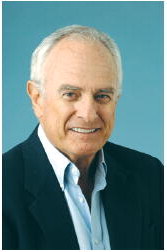 Loran
While I didn't resort to keeping a tally sheet, I must have been asked three dozen times or more if I thought Todd Monken would be leaving Georgia for the National Football League, which would be a very comfortable fit for him.
The answer was that I had no idea; and furthermore, that nobody except the coach himself knew. The coach was not talking. My instincts told me that he would leave for the right opportunity and that it would likely be the NFL. To begin with, he certainly is not an old man at 57, but that means he would not likely land a big-time Power Five college job.
There are plenty of Southern Mississippi opportunities out there. He tried that, and it didn't fit. His resume is chockfull of plusses but there is not a Power Five AD likely to come calling unless it is one where winning is little more than a pipe dream. However, had one taken a chance with Monken, that decision would likely have made him a very smart AD.
Georgia fans were analyzing the situation from their perspective, hoping that he would remain a member of the Bulldog family. He and his wife, Terri, liked Athens very much. He worked overtime to make the offense extraordinarily productive. She had "pitch-in" mentality with the team on road trips and in her neighborhood. He had great talent to work with to go with Georgia's sparkling tradition. The most salient point was that he had a highly respected rapport with the head coach. If you are a fan, you see those as overriding reasons to stay put.
Coaches don't traverse the tidal wave of emotion. Monken knows full well that if the Bulldogs had flunked in the playoffs the last two seasons, that the Internet junkies and naysayers would be saying heatedly, "Go back to the NFL. And hurry." There is nothing more predictable today than a passionate college football fan transitioning from praise to contempt, like a chameleon changing colors.
In Monken's three years, the Bulldogs posted a 37-3 record. Nothing but cheers come with those high marks, but he knows that the fans, who were pining for him to stay, would have helped pack a moving van if had not graphically contributed to those back-to-back national championship rings.
A native of Wheaton, Illinois, the birthplace of the great Illinois halfback, Red Grange, the "Galloping Ghost," Monken came from a family of coaches. He began studying game film when he was a preteenager and was inclined to seek learning opportunities whether it was patronizing coaching clinics or making a move to another team to enhance his football education and opportunity.
In the NFL, he realized that he could learn from the players. "They have good insights," he said when he was being interviewed for a book about the national championship season of 2021. "I have learned from players who teach you a lot from the way they see the game because they've been playing a long, long time. The benefit you have in coaching as opposed to playing, is that a player's body eventually gives out and doesn't allow them to continue, no matter how much smarter they become."
One of the things I liked about his play calling was his remarkable efficiency and clock management. When the quarterback broke the huddle and moved under center, there was always 15 or more seconds on the play clock. You never had to worry about a delay of game penalty.
"You develop your plan based on your talent, depth and experience," he said. "I think that your best teams are gonna be able to comfortably turn around and hand the ball off. You have to be able to run the football. To be explosive, you have to be able to run and find play action paths. You have to be able to get them to move laterally." He then went into a glowing critique of the offensive line play under the tutelage of Matt continued from page
Luke for Georgia's first national championship of the Kirby Smart era.
Monken always preached "complimentary" football. In addition to finding a way to score and score often, you work to keep from putting the defense at a disadvantage. Many coordinators try to validate their reputations by slinging the ball in the fourth quarter to fatten the offensive stat sheet. Monken wanted to complement the defense. He was not about accumulating stats. He is a "team first" advocate.
Conversations with him were quite illuminating. After one session last spring, I was reminded of a visit with Bum Phillips, when he was in retirement at his ranch in Goliad, Texas. The worst job he ever had, Bum said, was when he was the defensive coordinator for Sid Gilman of the San Diego Chargers. Many considered Gillman to be an ingenious offensive guru. Gillman also had that same opinion of himself.
Bum said the only thing Gillman cared about when it came defense, was to prod the coordinator to get the ball back to him so he could pile up yards and touchdowns and then impress the sportswriters with his offensive genius. What can we do offensively that helps the defense, was incorporated in Monken's mantra.
I hate to see him go but am glad he came our way. At Baltimore, Monken will be joining one of the most stable franchises in the NFL. John Harbaugh is a seasoned and highly respected head coach. He will let Monken run the Raven offense, just as Kirby Smart allowed him to do at Georgia.
There are two overriding factors in Monken's decision. He will not have to recruit in Baltimore—he has had his last NIL discussion— and financial security is enhanced. With an annual pay of $2 million dollars at Georgia, it is reasonable to assume that he got a nice increase to sign with Baltimore. Five years at the huge salaries coaches make today, he can retire and spend time doing something he seldom gets to do—visit the horse track. He is not a gambler, but he does enjoy going to the track and observing the horses. He has great admiration for the beauty of a sleek thoroughbred.
He will be coaching one of those in Lamar Jackson when he takes over the Raven offense in the coming weeks.