Posted on
Crusaders Win Region Titles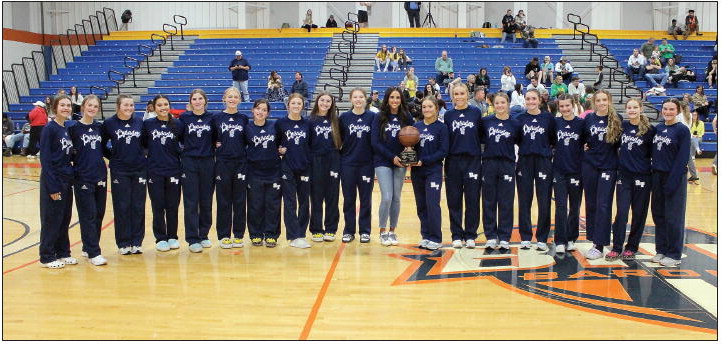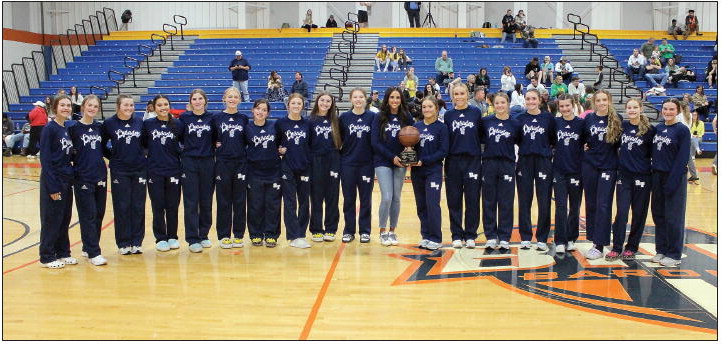 Courtesy of RTCA
Robert Toombs Christian Academy's basketball teams won Region on Friday, February 17, at Brewton-Parker College.
Boys vs. FPCA
RTCA's Varsity Boys basketball team played against the number two team in the region, First Preparatory Christian Academy (FPCA), on Thursday, February 16. The Crusaders came out with a big win in the first round of the Region Tournament with a score of 59-32 over FPCA.
Junior Drew Vaughn led the way with 26 points, 8 rebounds, and 4 assists. Senior JaShaun Powell had 12 points and 14 rebounds. Sophomore TJ Stanley added 10 points and 12 rebounds.
Head Coach Adam Callaway said, 'I was super proud of the effort and energy they guys played with. We had a great game plan going into the game and the guys really bought into the past three days of practice. We executed what we worked on perfectly and the results showed. It was all about defense, and we held them in check all continued from page
night.'
Girls vs. Twiggs Championship
The Lady Crusaders played against Twiggs Academy on Friday, February 17, and won with a score of 50-20. Top scorers for the Lady Crusaders were junior Bree Wimberly with 31 points, sophomore Meredith Durden with 12 points, and junior Ansley Akins with 4 points.
Hhead Coach Jake Wilkinson stated, 'I'm so proud of this team and all of their hard work. We set three goals this year, and we accomplished the first one which was to win Region. The girls played hard and were focused on the game and what needed to be done from start to finish. We've never been a jump on you type team, and I knew how well our defense can be and was hoping our offense would feed off of that and it did. We had several fast break lay-ups coming off of our press and intense defense.' The Lady Crusaders have won seven Region Championships in a row, and not only that but they haven't lost a Region game in seven years. The Lady Crusaders also had five All-Region players this year: juniors Bree Wimberly, Ansley Akins, Emmie Davis, and sophomores Meredith Durden and Kylie Acosta. The Lady Crusaders advanced to the Elite 8 on Friday, February 24, at 12:00 p.m. at Stratford Academy.
Boys vs. Memorial Championship The Crusaders played against the #1 ranked team in the Region, Memorial Day School, winning 51-39. This is the Crusaders second Region Championship win in a row.
Top scorers for the game were junior Drew Vaughn with 23 points, senior JaShaun Powell with 16 points, junior Hayden Kight with 6 points, and sophomore TJ Stanley with 6 points.
Coach Callaway added, 'This one is a sweet victory for us being that we were the underdog all year long. Everyone kept telling us we didn't have a chance and would finish the season third at best. We used that to fuel our fire and motivate us during practices. The team did such a great job on the defensive end of the court that Memorial had nowhere to go being that we mixed up our defense on them. This worked out well in our favor, holding the #1 ranked team to only 39 points in a game, and only 14 points in a half says a lot about the hard work these guys did. Senior JaShaun Powell spoke to the team in the locker room before the game started. He talked about how bad he wanted this win and got the whole team fired up. He's been a great asset to the team and has left his mark on RTCA helping several athletic teams make it to Region, Final Four, and State wins.'
The Crusaders will play Saturday, February 25, at 12:00 p.m. at Tattnall Square.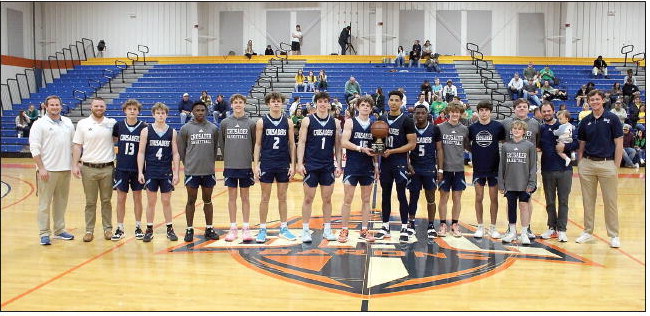 RTCA Boys won the Region Championship over Memorial Day School.Courtesy of RTCA