Posted on
Loran

- Smith Herb White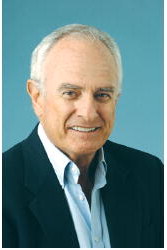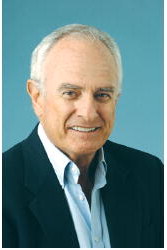 Loran
Every now and then, I will get a call from Herb White, the "Elevator from Decatur." He calls from his home in Mexico where he literally can play golf every day of the year. He lives in the region of Lake Chapala, which is 30 miles west of Guadalajara, which is 791 miles southwest of San Antonio. He played basketball in the area after a brief stint with the Atlanta Hawks where he impressed every NBA city with his pre-game dunk show.
The calls last at least an hour or more since Herb is a passionate raconteur and has more basketball stories than Lowndes County, where he was born, has pine trees.
He has been writing a book for six years, noting that where he lives offers the best environment one would suggest for serious writing. Not so fast, he counters. The living is too laid back and easy to pursue any activity that conflicts with doing nothing. "I have become very good at that," he laughs.
Herb sent along a portion of his manuscript which will require followup. His story telling is very good, and he should, environment be damned, complete his manuscript posthaste. I'm going to be his shrew.
Growing up in Decatur in the late fifties and sixties, Herb, early on, became a devout basketball aficionado. He could play the game, too. By the time he was in high school, he had begun to play with black kids. He helped integrate the recreation center in his hometown.
The son of a Catholic mother, he attended parochial schools and knew something about the stings of prejudice. Blacks were persona non grata socially, and Catholics were not far behind. Herb enjoyed his black friends and treated them as equals. But there is more to the story. Black competition elevated his game.
If he were going to compete with black kids, he had to learn to jump which is what he did which led to a scholarship to the University of Georgia where he witnessed the dominance of black oriented basketball come about.
Ole timers will remember the late Squab Jones, the legendary staff assistant for the Bulldogs for years. When Herb was working as a color man for the Georgia basketball radio network, a group of former players and fans were hanging around Stegeman Coliseum, one day. Somebody asked the question. "Who was the first black basketball player to sign with UGA?"
Several got it right by saying, "Ronnie Hogue." But before they spoke up, Squab, in his squeaky voice sounded forth, "Herb White." Squab, who was African American, was alluding to Herb's remarkable jumping ability which made him play like a black kid. "One of best compliments I ever had," Herb says.
The great Wilt Chamberlain once said, "You know there was a white boy who played for Atlanta around 1970… he could dunk better than anyone I have ever seen." Herb won the unofficial NBA slam dunk contest when he was with the continued from page
Hawks. Pre-game warmups were his showtime. He once got a standing ovation at Madison Square Garden.
Herb's time in college were the days when dunking the ball was illegal, but there were times when players would sneak on the court and put on a show, provided the officials did not come out on the court. Believe it or not, but if the officials saw a player dunking before a game, his team was penalized with a technical foul to start the game. Vanderbilt had a black player at the time, named Perry Wallace, who was an outstanding basketball player. Herb remembers that it was his teammate, Tom Brennan, who reached out to a Commodore player and they talked Perry and Herb into a dunking contest. The officials colluded by confirming they would not come on the court while the contest was going on. Herb won the contest, and his legend began to grow.
The Rosemond years were up and down years, but Herb believes there has never been a more dastardly mistake ever in Stegman than the one an official made against Kentucky in 1970. He still has a video of a Wildcat literally running over Georgia's Cauthen Westbrook in front of the visitor's bench—a textbook charge if there ever was one.
Adolph Rupp, the legendary coach was violently shaking his head, and the official choked, calling a blocking foul on Westbrook. Kentucky won, 7271. You'll have to read Herb's book to find out who the official was.