Posted on
Time to Let It Go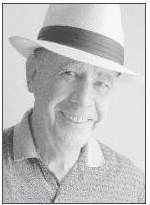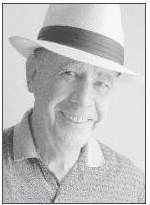 Past its prime I bought a Carhartt chore jacket in the 1990's. When it was new, the material was stiff, but I was told that in time it would soften without losing the attributes of canvas.
It has large motor oil stains, burn marks from catching on fire, the zipper is split, cuffs are unraveled, pockets are blown out.
The hood was too much trouble, got caught on things and was whacked off with a hunting knife.
Men are criticized as being overly attached to inanimate objects such as old trucks that won't start and airplanes that don't fly.
The light canvas jacket was right for hunting in moderate weather, doing chores in a slight rain and wading through a brier patch. It did all that and lasted over twenty-five years, but there is a revolution afoot.
The Kansas Woman and "Little Miss Phillips" are united and standing strong that the jacket hasn't seen a good day in a couple of decades. It is time to turn loose.
The once-brown material is sun bleached to the color of an egg. With the zipper disconnected, it won't close, and I'm hesitant to wash it because the thing might disintegrate.
Even with all those issues, it hangs where it has always been, on a hall-tree beside the front door. On chilly days I pull it on and slip outside.
The old jacket was cut with enough room to move around, so I've worn it while handling a chain saw or changing oil in the tractor.
The jacket lived in the tool box of my truck as a "just in case" item.
The old jacket was nearly a uniform for me. When it started coming undone, I bought another but it doesn't fit right. It is stiff and confining. It also hangs on the hall tree but hasn't been worn more than a dozen times. I doubt it still fits. I know the old jacket is about worn out but not just yet. The females said a selfrespecting hobo would not wear it out of the camp. When the KW gets tired of seeing something I keep for sentimental reasons — and it has not moved in a few months — it disappears.
Since you and I sort of see things eyeto- eye and have common experiences, I'd planned to take a photo of the old jacket to flesh out this note to you.
I asked the KW about my old jacket. "You have a perfectly good one hanging on the hall tree." Not really.
She didn't answer the question, but I found a photo of it on my phone.
It's gone.