Posted on
Good Week For Indians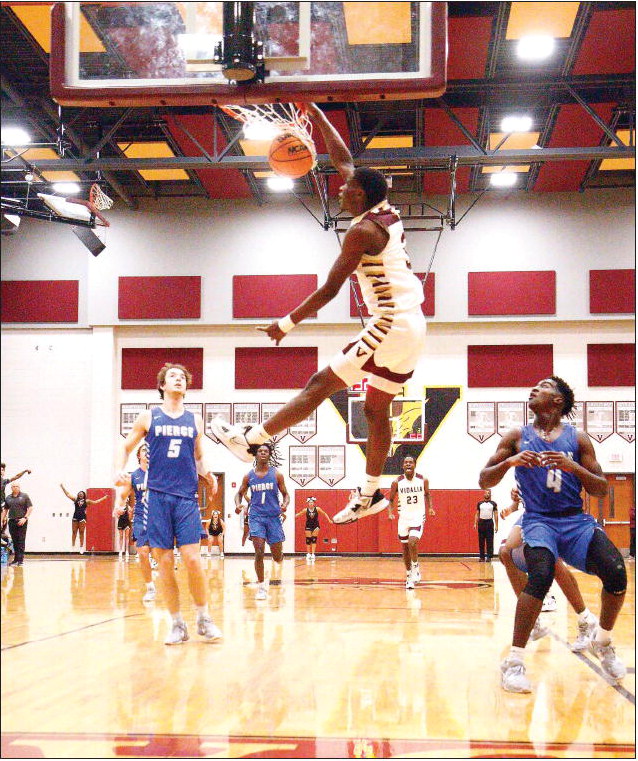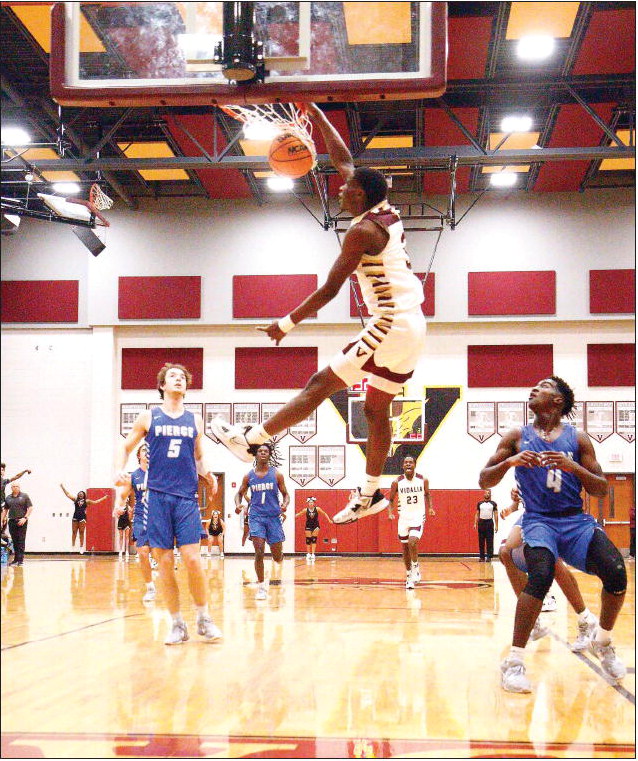 It was a good week for the Vidalia High School basketball teams as they swept Pierce County and Brantley County. The girls moved to 12-8 on the season and are now 7-1 in the Region, and the boys are 16-4 on the year and are 6-2 in Region play.
Girls vs. Pierce
The Lady Indians were up 8-4 in the first after a three-pointer by Hannah Nichols. Cori Warner added a three in the first for a 12-7 lead. In the second quarter VHS was on top 18-11, and led 22-12 at halftime.
In the second half big three's from Warner and Kamey Monroe helped pushed the lead to 40-25. VHS took the win 45-30.
VHS was led by Nichols with 13 points, Warner added 12, and Kaliya Walker also scored 12 in the win.
Boys vs. Pierce
Both teams started off slow with Pierce leading the game 5-4 with 2:20 left in the first quarter. DJ Wallace gave VHS the lead at 6-5, and then a jumper by Cori Mincey made it 8-5 with just over a minute left in the first quarter. Jayon Coleman hit a three as time was winding down as VHS led 11-5 at the buzzer. continued from page
In the second Coleman hit another threepointer, and Jacaree Washington got a shot to fall in the paint. Mincey got a dunk on a fast-break to make the score 18-5 with 5:55. Coleman added another three for a 21-5 lead as the Indians were taking control of this game. Pierce did make a run to close the lead to 25-17, and at the end of the first half the score was 30-18 with VHS out in front.
In the third quarter VHS was on top 39-26 after a three from Coleman. In the fourth the Indians led 50-29, but Pierce went on another run as they tried to close the gap. VHS held them off to take the win, 59-41.
Girls vs. Brantley
The Lady Indians took a win over the Herons on Friday night in Nahunta. VHS outscored Brantley 20-10 in the fourth quarter on the way to the win. VHS won the game 41-34.
The Indians used stifling defense to hold Brantley County to 36 points on the night in the Region 3AA match-up. That gave VHS the win, 55- 36.
This week VHS hosted Windsor Forest on Tuesday night after presstime. They will be back in action on Saturday as they host the Bulldogs of Toombs County at 4:00 p.m.