Posted on
the

- NITTY GRITTY

The Struggle to Protect Life Continues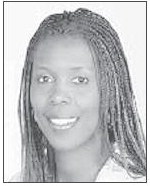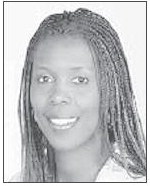 the
RELEASE: WEDNESDAY, JANUARY 18, 2023
Friday, Jan. 20, 2023, pro-life Americans will March for Life in Washington, D.C.
Hundreds of thousands will march, as they have marched since 1973.
But this year, it is different.
This year, the march will take place, for the first time, in an America where Roe v. Wade is no longer the law of the land.
This is what pro-life Americans have been working toward and praying for all these years. And now we show that our nation is still a nation where dreams come true. And a nation where, despite often losing our way, sooner or later truth returns.
Reading how the Supreme Court's decision in June of 2022, Dobbs v. Jackson Women's Health Organization, is widely reported, we see that many still do not understand what happened in that decision, which ended the Roe v. Wade regime.
Pew Research reports that, in Dobbs, the Supreme Court ruled to "end the constitutional right to abortion."
National Public Radio reported last June that the court reversed Roe v. Wade, "declaring that the constitutional right to abortion, upheld for nearly a half century, no longer exists."
The Dobbs decision was not just about abortion. It was about restoring the way the court should be doing its job.
The court cannot, despite what many in the media seem to think, create or end rights. The court's job, judicial review, is to apply, not create, reality. That reality is the U.S. Constitution. continued from page
The complaint all these years about Roe v. Wade has been that only someone with either a very active imagination or a very active conviction that their personal opinion is more important than what the Constitution actually says could find a right to abortion in the U.S. Constitution.
The conservative judges who ruled to overturn that decision did not rule as they did to "end" rights. They did it because nowhere in the U.S. Constitution is there anything written that can be understood to be a right to abortion.
Consider that the preamble of the Constitution explains its purpose "to secure the blessings of liberty to ourselves and our posterity." Can anyone believe that the drafter of that passage felt that among those blessings of liberty is a right for a woman to abort her child?
Or consider further that our Constitution, the operating manual for our free nation, had to be amended to make slavery illegal. Is it in any way conceivable that the original language of our Constitution did not prohibit slavery but somehow protected a right to abortion?
With legitimacy to claims that there is a right to abortion in the U.S. Constitution gone, now the battleground is in the states.
A major battle has been won, but the war rages on. At this writing, abortion is prohibited in only 13 states.
Pew Research shows that after years of decline in the number of abortions, it ticked back up in 2020 to 930,160.
And, despite all the claims about caring about racial justice in our nation, my organization CURE reports in a new policy briefing, "The Impact of Abortion on the Black Community," that in 2020, 39.2% of abortions were on Black women, who represent just 14% of the childbearing population.
The data also shows that 86% of abortions are done on unmarried women, which points to the critical link between this destructive behavior and the collapse of marriage and family, the pillars of a healthy society.
I believe that all the many problems that our nation faces begin with absence of awe for the miracle of life. The other side of the coin of the right to life is the responsibility to protect life and responsibility in the behavior that creates life. Reverence is the beginning of responsibility, and responsibility is the beginning point for what freedom is all about.
Star Parker is president of the Center for Urban Renewal and Education and host of the weekly television show "Cure America with Star Parker." To find out more about Star Parker and read features by other Creators Syndicate writers and cartoonists, visit the Creators Syndicate website at www. creators.com. COPYRIGHT 2023 CREATORS. COM
Mrs. Benilda Craft
Mrs. Benilda Blaxton Craft, age 83, of Lyons, died on Tuesday, January 17, 2023, at Meadows Park Health and Rehabilitation in Vidalia after an extended illness.
Mrs. Craft was a native of the Kibbee Community and lived there until she moved to Toombs County in the early 1950s. She was a 1956 graduate of Vidalia High School, where she played basketball. She worked as a secretary for Attorney Bill Sharpe, with CIT Financial Group and retired in 1988 from Farm Credit after 25 years. She was a member of Lyons First Baptist Church and attended various churches in the area. She was a resident at The Oaks Assisted Living for 6 1/2 years before recently moving to Meadows Park Health and Rehabilitation. She is preceded in death by her husband, Sammy J. Craft; 1 grandson, Jonathan Brinson; 2 great-granddaughters, LilyAnna Brinson and Elizabeth Mae Harrelson; her parents, Rufelt Blaxton and Donna Winge Blaxton; 1 sister, Ruth Palmer; and 1 brother, Billy Blaxton.
Her family includes her daughter, Tammy Brinson Harrelson and husband Ronald of Lyons; 4 grandchildren, Warren Brinson of Ellijay, Julia Brinson Toole and husband Dylan of Lyons, Eugene Harrelson and wife Jeanette of Ft. Worth, TX, and Adam Harrelson and wife Rachael of Burleson, TX; 1 sister, Janice Blaxton Palmer and husband Leland of Vidalia; 12 greatgrandchildren; and several nieces and nephews.
The funeral service was Saturday morning, January 21, at 11:00, in the chapel of Ronald V. Hall Funeral Home, with Mr. Chris Palmer officiating. Burial followed at Lakeview Memorial Gardens with Pastor Bobby Thompson officiating.
Pallbearers were Chris Palmer, Rusty Palmer, C.J. Palmer, Jeremy Jones and Levi Palmer.
Flowers are accepted, or memorial donations may be made to The Gideons International, P.O. Box 156, Vidalia, GA 30475.
Ronald V. Hall
FUNERAL HOME
'Memories, of a Lifetime of Love'