Posted on
Lady Eagles Keep Rolling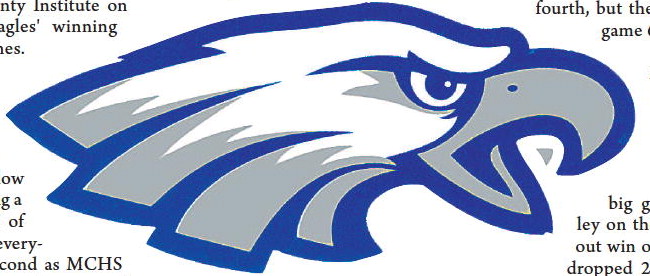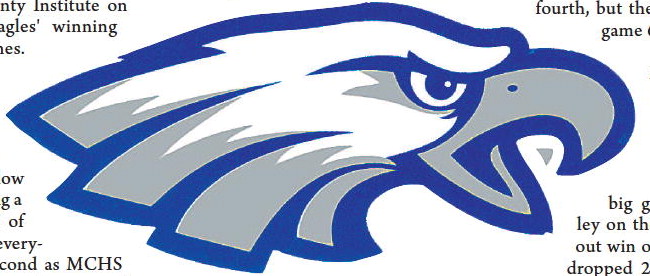 Boys vs. Jenkins Girls vs. ECI
The Lady Eagles of Montgomery County High School kept the winning streak going and the boys picked up a win as well. MCHS took on Jenkins County on Tuesday in Millen and then were at Emanuel County Institute on Friday. The Lady Eagles' winning streak is now at 18 games.
It was a blowout win for the Lady Eagles over the War Eagles of Jenkins. MCHS got off to a slow start with Jenkins taking a 17-8 lead by the end of the first quarter. But everything turned in the second as MCHS got the offense going and outscored Jenkins 12-4. That closed the lead to 21-20 at halftime with Jenkins in front.
MCHS took the lead in the third and were on top 33-27 heading to the fourth and pulled away to a 52-28 win as they allowed just one point in the fourth quarter.
Marley Bell led MCHS with 25 points with Amire Banks adding 12.
Jenkins jumped out to an 8-2 lead over the Eagles, but MCHS came back and tied the game at 8-8 with 3:53 left in the first quarter. In the second quarter the game was tied at 17-17, and MCHS took the lead 19-17. Jenkins came back and took the lead 22-19. MCHS kept fighting andlateinthefirsthalf went back on top 29-28 on a basket by Jakobe Mobley.
In the third Jenkins pulled away to a 44-33 lead and went on to win the game 65-50. MCHS was led by Mobley with 17 points, and Javarius Kelly added 13 in the loss.
It was a big third quarter that propelled the Lady Eagles over ECI. MCHS led 9-6 heading to the second quarter and pushed that lead to 25-16 by halftime.
But in the third quarter MCHS outscored ECI, 29-7, to push their lead to 54-23. ECI made up a bit in the fourth, but the Eagles won the game 65-42. Banks led MCHS with 21 points with Bell adding 19 in the win.
MCHS got a big game from Mobley on the way to a blowout win over ECI. Mobley dropped 25 points to lead the Eagles with Quintarius Doyle adding 14, Kelly scoring 11, and Jamarion Henderson posting 10.
This week MCHS hosted Portal on Tuesday after presstime. The boys will host Savannah Classical Academy on Friday at 6:00 p.m. Then both boys and girls will be at McIntosh County Academy on Saturday at 3:00 p.m.
Girls vs. Jenkins
Boys vs. ECI