Posted on
Busy Week For Crusaders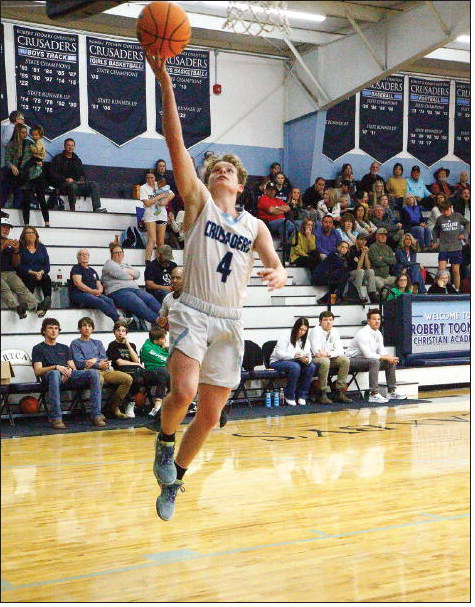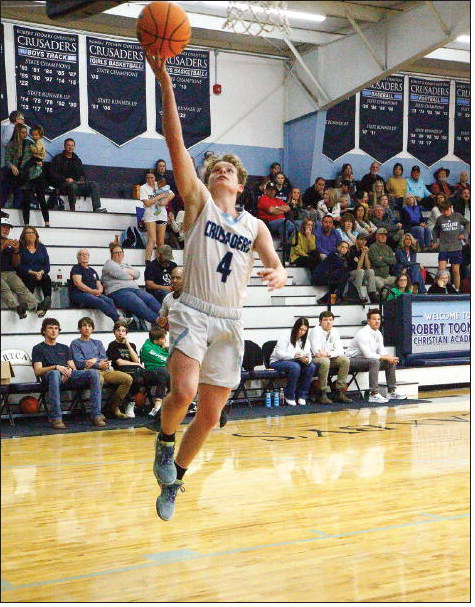 It was a busy week for the Crusaders basketball teams of Robert Toombs Christian Academy as they took on Twiggs Academy on Tuesday, Memorial Day on Friday, and Piedmont Academy on Saturday.
Girls vs. Twiggs
The Lady Crusaders rolled to an easy win over the Trojans of Twiggs. They jumped out to an early lead and took a 42-27 victory.
Boys vs. Twiggs
RTCA held a 20-0 lead before Twiggs scored their first point with 3:50 left in the first quarter. By the end of the first quarter the score was 33-2 with RTCA in control.
The Crusaders pulled away and picked up the win 72- 25.
Girls vs Memorial
It was another easy win for the Lady Crusaders. They led 42-14 by halftime, and went on to win the game 59- 18.
Boys vs. Memorial
RTCA struggled in this game to get the offense going. RTCA was up 8-5 early in the game and by the second quarter led 12-8. But by the third Memorial had taken a 19-16 lead in the low scoring game.
Memorial led 30-20 late in the third and were up 4230 in the fourth. Memorial picked up the win 53-45 over RTCA.
Girls vs. Piedmont
The Lady Crusaders couldn't keep up with the Cougars of Piedmont on Saturday. Piedmont came away with a 40-31 win over RTCA.
Boys vs. Piedmont
In the boys game RTCA had to come from behind to get the win. Piedmont led the game 19-9 at the end of the first quarter, but RTCA came back in the second to close the lead to 28-23.
In the third RTCA took the lead and were on top 4038 heading to the fourth quarter. RTCA outscored Piedmont 18-8 in the fourth to take a 58-46 win over the Cougars. This week RTCA faced Citizens Christian after presstime and will be back in action on Friday at Twiggs Academy at 6:00 p.m.