Posted on
Indians Pick Up 3 Wins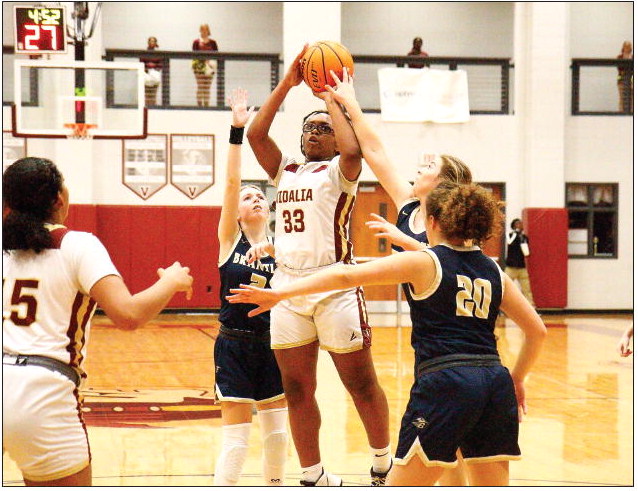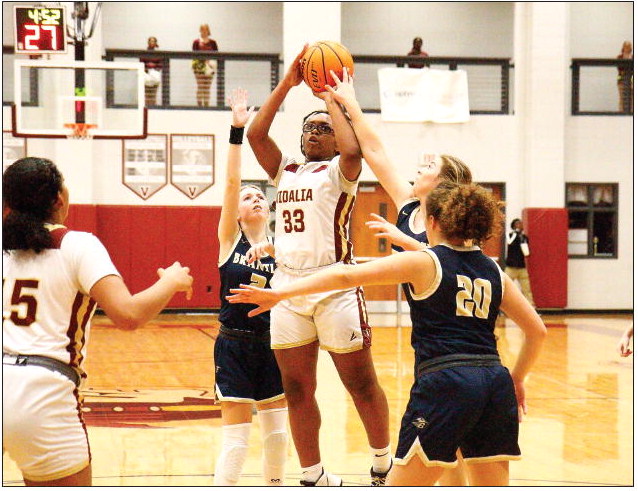 The Indian basketball teams of Vidalia High School took on Brantley County and Windsor Forest last week. The Lady Indians won both of their games while the boys fell to the Knights of Windsor Forest.
Girls vs. Brantley
Brantley held a slim 8-6 lead at the end of the first quarter, but in the second the Lady Indians went on a run as they outscored the Herons 20-6. That gave VHS a 26-14 lead at halftime.
Vidalia kept it up in the third quarter, pushing their lead to 44-18. In the fourth with all of the VHS substitutes in, the Herons did make a run, but VHS took the win 50-33.
Boys vs. Brantley
VHS held an early 6-3 lead, and pushed that to 12-7 in the first quarter. Brantley closed it to 16-14 in the second, but a run by the Indians moved them back out to a 24-14 lead.
In the third Vidalia had pulled ahead to a 40-23 lead. VHS went on to win the game 59-41 over the Herons.
Girls vs. Windsor
This was a much closer game for the Lady Indians. VHS did take an early 6-0 lead over the Knights, and were up 10-5 later in the first quarter. Windsor closed that lead to 12-10 in the second, and they took the lead and were up 1914 near the end of the first half.
In the third Windsor led 21-18, but by the fourth quarter the Indians had stormed back to take a 34-32 lead. VHS held on to win the game 39-35 over the Knights.
Boys vs. Windsor
It was all Knights early in this game as they took a 19-7 lead in the first quarter. The Indians could never bounce back from that. At halftime the score was 32-21 with the Knights out in front.
They pulled away in the third to a 47-30 lead and took the win over the Indians 62-46.
The Lady Indians are now 9-6 on the year and are 4-0 in Region 3AA. The boys are 12-3 this season and are 3-1 in the Region. This week VHS will have a Region matchup on Friday at home against Tattnall County at 6:00 p.m. They will then be at Dublin on Saturday for a nonregion matchup at 6:00 p.m.