Posted on
The Glenn Miller Orchestra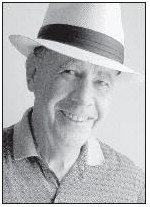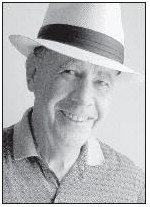 All mixed up. The month of December feels like a candle burning at both ends. There are sweet memories of family and friends but crushing sadness as well. A sad aspect of the mid month, the fifteenth of December, is the first time "The Music Died" to many music fans.
Glenn Miller struggled as a young musician. He lent his trombone to the best bands of the era of the Big Bands, including The Dorsey Brothers, Ben Pollack, Benny Goodman, Red Nichols, Ray Noble. He also played in pit bands for Broadway shows.
His career had fits and starts, but he always found work as a composer and arranger for other bands.
In 1937 he formed a band that was not a commercial success. He sent the musicians home while he refined his signature sound.
A year later he formed a band featuring a sound that set his band apart from all others.
He scored the lead clarinet an octave above the lead tenor saxophone with the reed section in harmony within the same octave. The Miller Sound was born. In original Miller recordings, the clarinet player is Willie Schwartz.
Glenn Miller had the most successful and popular orchestra in the country. In record sales, radio broadcasts, live performances, he was earning about $20,000 a week.
In 1942 The Glenn Miller Orchestra was awarded the first Gold Record with "Chattanooga Choo Choo." The orchestra appeared in two movies, "Orchestra Wives" and "Sun Valley Serenade."
Life was good, but Glenn Miller walked away from it.
When the United States entered the war in 1941, many musicians were drafted. Miller disbanded his civilian band and joined the Army Air Force in 1942 as a Captain.
He organized the "Army Air Force Training Command Band," based at Maxwell Field in Montgomery, Alabama. He had his pick of civilian and active duty musicians.
In 1944 the band, now "The Army Air Forces Band," deployed to England for live performances and regular radio broadcasts, some directed to German listeners.
After France was liberated, the musicians were to move to Paris. On December 15, 1944, Miller boarded a single engine Norseman aircraft at RAF Twinwood Farms on a day of horrible weather.
The aircraft never arrived in Paris. Today the "Official" Glenn Miller Orchestra is still on the go with about 200 performances a year, a number diminished by the COVID pandemic, but rising.
All of the musicians have degrees, some with a Masters in music.
There are enough performances and festivals to keep them within reach of anyone who appreciates the music from an era when music was listenable, danceable and understandable.
The wreckage was never found. Major Glenn Miller is still MIA.