Posted on
Traffic Flow Changes Occur In Toombs and Montgomery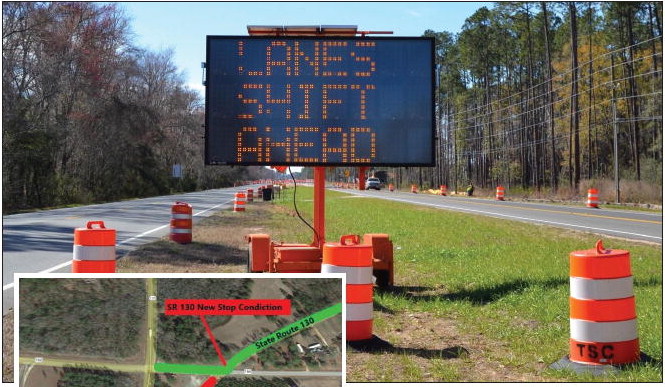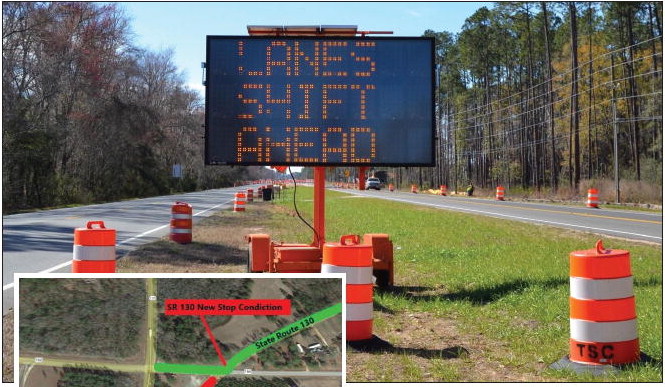 Motorists should pay attention to all roadway signs, as the traffic flow on U.S. Highway 1 and the intersection of State Routes 135 and 130 has changed.
U.S. Highway 1
Starting December 15, U.S. Highway 1 will shift southbound travelers to the continued from page
newly-constructed southbound traffic lanes around the Toombs Central area. This transition to the new lanes will be between George Hill Road and State Route 56, as motorists will continue to travel on these new lanes up to the Plant Hatch area. Northbound traffic will remain as one-lane of traffic on the original roadway until alignment takes place at a later date. The center stop sign at the intersection of State Route 56 and U.S. 1 will also be removed, as the stop signs on the east and west sides of the highway are now the stopping points for this intersection.
This shift results from the U.S. 1 widening projects, a $66.9 million endeavor by Georgia Department of Transportation (GDOT) expected to be completed in the second quarter of 2023.
SR 130 and 135 A dangerous intersection on State Route 30 between Petross Road and State Route 135 in Montgomery County has been reconfigured. Travelers must now stop at the perpendicular intersection of the roadway, rather than merely yielding.
GDOT announced this change to the route on Tuesday, December 6, stating that motorists should use caution and reduce speed when traveling in the area.