Posted on
Lyons Names Christmas Parade Grand Marshals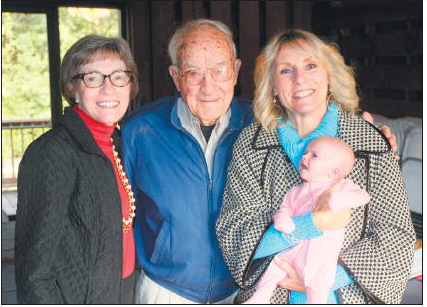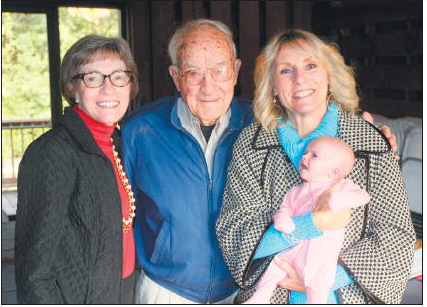 The City of Lyons is honoring two of its most beloved citizens with the title of 2022 Lyons Christmas Parade Grand Marshal. As announced at the annual Grand Marshal Breakfast on November 22, Joyce Collins and John Adams will be this year's Grand Marshals, joining Dr. Ben Neely and the late W. Doyle NeSmith in this historic class of Lyons Christmas Parade Grand Marshals.
"Every year, our parade committee accepts nominations for the Grand Marshal and we vote on those nominees," Lyons Fire Chief Daryl Corley explained. "When we voted on them, it tied every time, which means we have two very special people." This year will be the first year that the city has Mr. and Mrs. Grand Marshal of the parade, as previously, the parade has had a single Grand Marshal. Corley said the change is appropriate this year, as the honorees are hailed as corner- continued from page
stones of the community, and because both are active in the Lyons Lions Club and other aspects of the community.
"This is wonderful, and I appreciate it so much. I am very thankful for you all, and our community," Collins commented. "I am so appreciative of such a huge honor. I love all of you."
John Adams responded, "You never get too old for good things to happen to you. We moved here in 1960, and we have enjoyed every year of it. We raised our three kids here, and we have one still here. We've enjoyed being in Lyons. We like the people, I like my job, and I hope I'm around many years to come. "
The pair will lead the Lyons Lighted Christmas Parade beginning at 6:30 p.m. on Friday, December 2, for all the public to enjoy.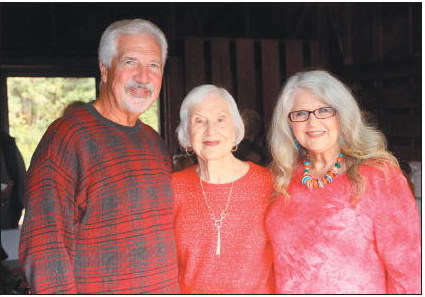 MRS. GRAND MARSHAL – Longtime Lyons resident Joyce Collins will lead the parade as the 2022 Lyons Lighted Christmas Parade Mrs. Grand Marshal. L to R: Dean Collins, Joyce Collins, and Joy Collins Lyle.