Posted on
VFD and VPD Hold Annual Public Safety Awards Banquet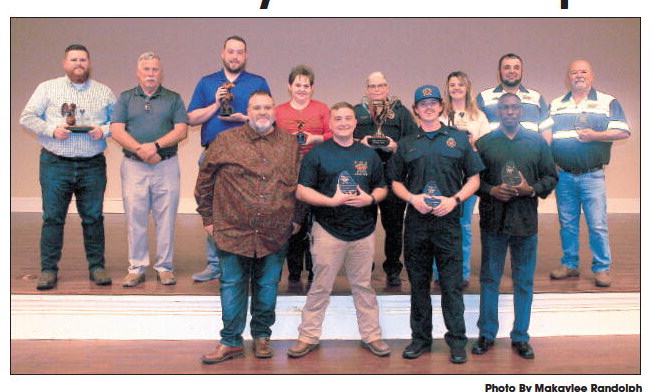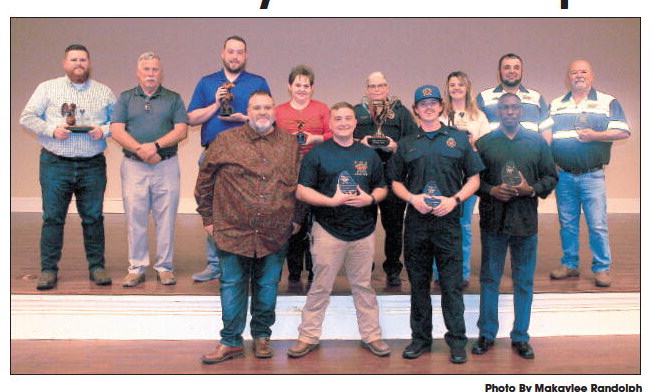 The Vidalia Fire and Police Departments gathered together for a banquet on Thursday, November 10, to honor several public safety workers for their excellence in duty throughout the year. This is the first time the event has returned after the COVID-19 pandemic, and the team said they hope to continue the tradition from now on.
Several volunteers and employees continued from page
from the departments were honored with various awards throughout the night. Vidalia Fire Department (VFD) recognized Volunteer Firefighter of the Year Blake Mosley, Rookie of the Year Firefighter Justin Johnson, Fire Officer of the Year Captain Robert Tillman, and Firefighter of the Year Kris Owens.
Community Partnership Service Award Recipients Carl and Clint Cooper of Cooper's Towing were honored for their cooperation and collaboration with the department. "We work hand-in-hand with these guys very often, and they never fail to help us when needed," VFD Chief Brian Sikes commented.
The Vidalia Police Department honorees were Employee of the Year Tammy Peacock, Rookie of the Year Officer Scott Howard, Supervisor of the Year Lieutenant John Humphrey, Officer of the Year Corporal Harley Robertson, and 2022 Top Gun Award Recipient Lieutenant Kim Williamson.
Both departments gave certificates of appreciation to four sponsors: Linda Gail Durden, Reedy Creek Meats, Dr. Ron and Linda Mosley, and Ken and Faye Mosley. Tommy Branch of Pineland Paper and Ellis Collins of Ellis' Florist were also recognized for their contributions to the event.
Comments
Vidalia City Manager Nick Overstreet and members of the Vidalia City Council commented on the event on behalf of the city.
"Thank you all for what you do. Thank you to the families, because I know the families are just as much a part of this as you are. It takes everyone to make this operation work, and we are very proud to have you all working within our city," Overstreet told attendees. Mayor Pro-Tem John Raymond Turner and Councilman Bob Dixon also echoed Overstreet's gratitude.
VFD Chief Brian Sikes also spoke to the attendees. "Without you all, we could never do what we do. Thank you so much," he said.
"We appreciate each and every one of you guys: fire department, police department, towing services, and more. I wish I could give each and every one of you an award because at the end of the day, we all work together to make the City of Vidalia great. Each and every day, you go out and give your all, and we cannot thank you enough," said VPD Chief James Jermon.