Posted on
Toombs Over Vidalia; Moves Into Playoffs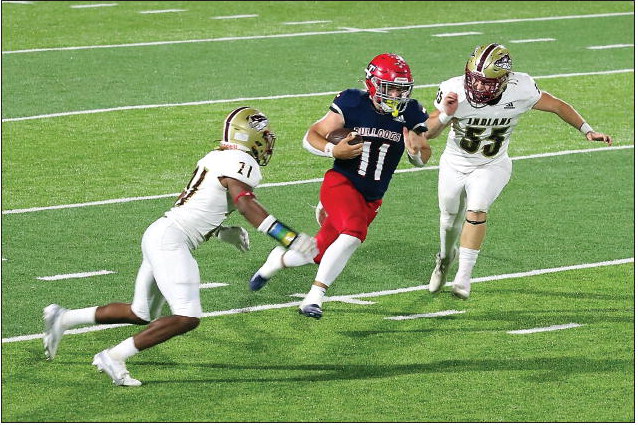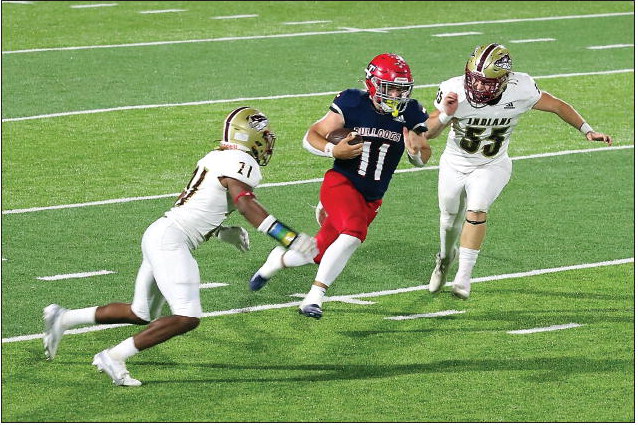 Toombs County High School and Vidalia High School's football teams met in The Pit last Friday night to battle for a spot in the GHSA State AA Playoffs. Toombs showed up to play and ran away with a 34-0 win in the cross-county rivalry to secure their spot in the playoffs.
Vidalia won the toss but deferred to the second half giving the Bulldog offense the first possession. It was all Toombs from that point on in the most dominating victory in the rivalry since 2000.
On the Bulldogs' first drive, TCHS pounded the ball downfield on a 6-play 83-yard drive capped by a Tamarion McArthur 57-yard touchdown run. Angel Morales added the PAT, giving the Dogs a 7-0 lead with 8:55 to go in the 1st Quarter.
The TCHS Red Bullet Defense held the Indians to a 3-and-out and Dog's offense got the ball back with 7:00 to play in the opening quarter.
Nine plays later, Senior Tank Morris pushed his way in for another Toombs County Touchdown increasing the Bulldog lead to 14-0 after the Morales PAT.
On Vidalia's next drive, they were shut down again by the Bulldog defense and eventually turned the ball over on downs on the Bulldog 41-yard line with 24 seconds remaining in the first.
After only 7 plays, Sophomore LaGonza Heyward found pay dirt on a 21yard scamper pushing the Toombs lead to 21-0 after the Morales PAT. Neithr team scored over the remainder of the first half as the Bulldogs took a 21-0 lead into halftime.
Toombs kicked off to Vidalia to start the second half. On this possession, Vidalia had their best drive of the night going 12 plays and 53 yards before the Toombs forced another turnover on downs on their own 17-yard line.
The Bulldogs answered again on an 83-yard, 12-play drive, that ate 6:07 off the clock and was finished when Junior Quarterback Caden Marsh found the end zone from 12 yards out giving Toombs a 27-0 lead early in the 4th Quarter.
The Bulldogs added another score by Marsh from one yard out with a few minutes left in the game giving the Toombs County Bulldogs the 34-0 win, securing the number 3 seed out of Region 3AA.
The TCHS defense held Vidalia to just 132 yards of offense. Toombs controlled the game as they held the ball for over 32 minutes. Toombs had 406 total yards of offense with 292 on the ground and 114 in the air.
That moves the Bulldogs on to the first round of the playoffs where they will meet Putnam County on the road in Eatonton at 7:30 p.m. this Friday night.