Posted on
Loran

- Smith

Tennessee Aftermath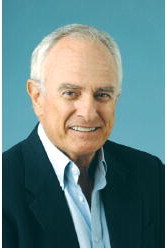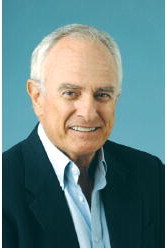 Loran
With the arrival of Kirby Smart in Athens, there has been a remarkable reaction from the Georgia fan base. When he asks for help, the Bulldog faithful always responds affirmatively.
In the spring of his first year on the job, Kirby told the fans that it would be nice if they filled up the stadium for the spring game. Guess what? They did. G-Day games have been well attended since.
He didn't ask them to turn out in droves for out-of-town games, but Dawg fans really travel well. South Bend, bowl games and playoff games. UGA advocates sap up a majority of tickets for road venues, especially Vanderbilt and Georgia Tech where there is an abundance of tickets available.
At Grant Field, red and black dominates. It is more like a home game for the players when they hear the uplifting cheers from the East stands at storied Bobby Dodd Stadium.
BK (before Kirby), it was not a tradition for the students to come early and to be in place at kickoff. It is now. Why? Because Kirby asked them to.
A Georgia fan from Dallas on Sunday morning was hoarse as he visited family and friends. "I lost my voice," he said, "because my leader, Kirby Smart, asked me to cheer every snap, and I did what he asked me to do."
It is obvious that such fan support can be helpful when a big game takes place. A raucous home crowd that causes opposing teams to experience difficulty hearing the snap count can bring about positive results. (Tennessee was called for six motion penalties last weekend and gave up six sacks.) Thunderous vocal support can force a quarterback to get out of rhythm; never become comfortable.
From the beginning of his tenure at Georgia, the Bulldog coach has worked to motivate his players to buy into a commitment that leads to championships. They have. In only his second season, his 2017 team played for the National Championship.
I can't imagine a coach who has given more of himself to a program than continued from page
Kirby. He is driven and indefatigable. He will always do his part. Georgia fans, I believe, see this, which is why they are eager to provide the support that gives the Bulldogs an advantage on game day. But there is an underlying point that should not be overlooked: Recruiting. Kirby will always be about recruiting.
You don't think that those top-rated recruits didn't take note of the crowd's vocal support last Saturday? They want to play in that type of atmosphere. Fans can take credit for effecting a recruiting assist when they provide the kind of impactful cheering they provided last Saturday.
Recruits also noted the fan's reaction to a drenching rain. Fans, soaked to the bone, were not bothered in the least. They danced in the aisles and treated the rain as showers of blessings.
The pre-game hype was as overwhelming as it could possibly have been. Everybody, including the TV analysts, had become enamored with offense; and while Kirby Smart will tell you without hesitation, he wants his offense to be as explosive as it possibly can be—that he wants to sign the best quarterbacks and receivers— he will always maintain enduring passion to field a big play defense which features a dominating line of scrimmage.
There are good coaches everywhere, and if they have outstanding players to work with, they can succeed. With all the hype the week of the game with Tennessee, I kept thinking about the fact that with Smart's defensive credentials and that of his codefensive coordinators— Will Muschamp and Glenn Schumann—that if anyone could find a way to neutralize Tennessee's fast paced offense, it would be this threesome.
They don't boast, they smirk at fallen foes, they don't call attention to themselves—all they do is coach. For them, it is all about players and fundamentals. When they woke up Sunday morning, they put Tennessee in the rearview mirror. The focus, starting with that first cup of coffee, was Mississippi State.
I don't see how there could be a more businesslike approach to coaching college football than what takes place at Georgia. It is a teaching and leadership exercise, designed to communicate with the players. With the players, there is never any trash talking, never any talk that can come back to haunt the team.
Where Georgia is today, is a result of many plusses, the main one being the leadership of the head coach. He is on top of everything. He is never condescending, which is why when he asked the fans help out, they were ready, willing and able.
Having said that, conventional wisdom reminds us that nothing or no coach has an exclusive magic potion. The intense competition and the abundance of well-trained high school talent makes winning a championship tougher and tougher each fall.
The Dawgs are on top, and nobody will work harder than Kirby Smart to keep them there.