Posted on
Homecoming For The Eagles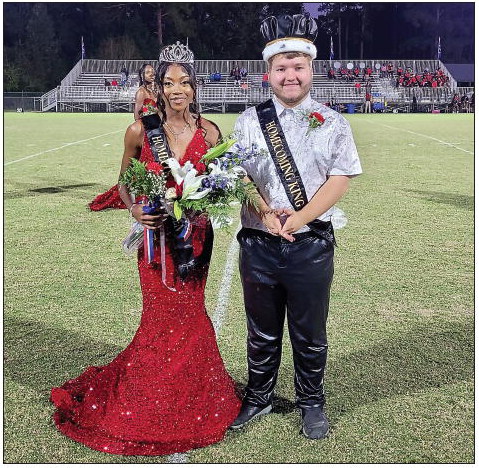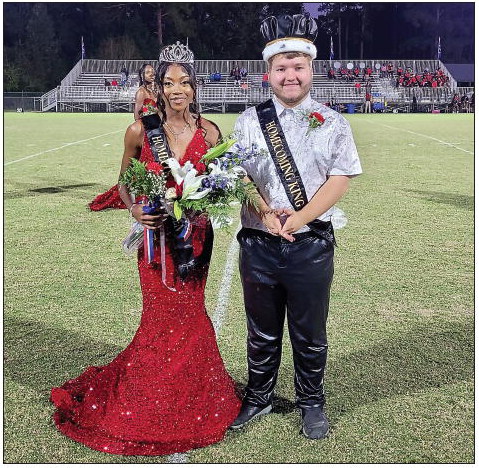 It was Homecoming for the Eagles of Montgomery County High School last Friday night as they hosted McIntosh County Academy. It was a tough night for MCHS as they lost the game. But before the contest the Eagles crowned a new Homecoming King and Queen.This year's Homecoming Queen is Jabrayla Coglin and Homecoming King is Tapley Kight. In the first quarter of the game the two teams exchanged punts and neither could get the offense going. But in the second quarter with less than four minutes to go, the Buccaneers put the first points of the game on the board. They capped off a drive with a 1-yard run to take the lead. MCA added the extra point to lead 7-0 over the Eagles.
On the Eagles' next possession they did get a big run by Cameron Wallace for about 35 yards to the Bucs 38-yard line, but just a few plays later the Eagles fumbled the ball with MCA recovering and taking it 60 yards for the touchdown. MCA added the extra point to lead 14-0 with less than two minutes left in the first half.
In the third quarter of the game with just a few continued from page
minutes left, the Bucs found the end zone again. This time it was a 2-yard run that finished off a drive by the Bucs. They tacked on the PAT to make the score 21-0.
MCHS did have a few big plays over the remainder of the game but were not able to capitalize and get into the end zone. McIntosh took the win over MCHS 21-0.
MCHS is now 4-4 on the year and they are 1-1 in Region play. This week they will travel to Millen for a Regoin game against Jenkins County with kickoff at 7:30 p.m.