Posted on
Homecoming Win For Toombs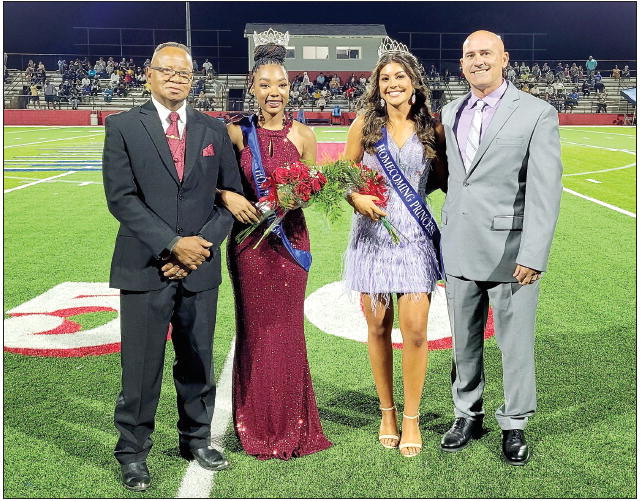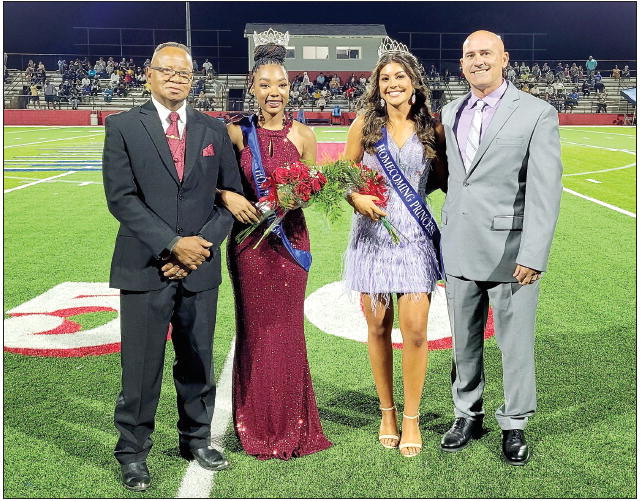 Courtesy of TCHS
On Friday night, Toombs County High School Bulldogs hosted the Battle Creek Warriors of Tattnall County at Jacky Jones Field at Booster Stadium. This homecoming game went from a defensive battle in the first half to a shootout in the second half.
The Bulldogs got on the scoreboard first as they drove 57 yards on 9 plays. Quarterback Caden Marsh found Lagonza Hayward for a touchdown pass with 4:26 left to play in the first quarter. Angel Morales added the PAT for a 7-0 lead over the Warriors.
Tattnall closed the lead to 7-3 early in the second quarter with a 38-yard field goal. Then with just over three minutes left in the first half of the game Tattnall broke free for a 54-yard touchdown run to take the lead over the Bulldogs. They tacked on the extra point to lead 10-7.
Toombs had a chance to take the lead back just before the end of the first half as they had three chances from inside the 10-yard line but were unsuccessful.
Toombs took the lead back on their first drive of the third quarter as they went 68 yards on 9 plays. The drive was capped off by an 8-yard run by Tank Morris. Morales added the extra point continued from page
for a 14-10 lead. Tattnall wasted no time taking the lead back as they scored on a 61yard run to go back on top 17-14 with 7:45 left in the third quarter. The Bulldogs took the lead back after a long drive that ended with Morris crossing the goal line. Morales added the extra point to make the score 21-17. Tattnall moved the ball well on their next possession but were stalled by the TCHS defense and forced to try for another field goal. The kick was blocked by Hayden Roy as the Bulldogs took back over at their own 20-yard line with the 21-17 lead. Toombs put another touchdown on the board in the fourth quarter with Morris going in again. This time TCHS went for the 2-point conversion and Wil Watts took it in to put TCHS on top 29– 17. But the game was not over. On a controversial pass play the Warriors scored on a 65-yard play to close the lead to 29-24. Toombs added a safety later in the fourth quarter to make the score 31-24. Tattnall scored late in the fourth quarter, but the TCHS defense kept them out on the 2-point conversion to remain on top 31-29. Toombs took the win by that score.
Morris led the way for the Bulldogs with 143 yards and 3 touchdowns on just 20 carries.
Up next for the Dogs is another region matchup at Brantley County. With the hurricane coming in Toombs will be in Nahunta at 6:30 p.m. on Wednesday of this week for the game.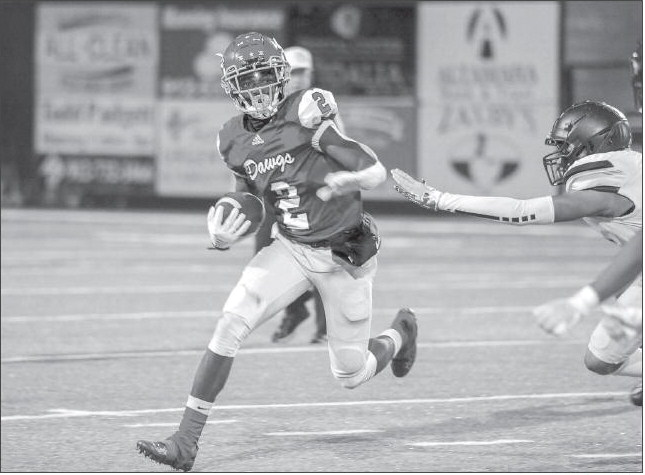 Lagonza Hayward gets around the Tattnall defense for a solid gain during last week's Homecoming victory over the Warriors.Photo by Wesley Woods