Posted on
VPD Responds To 3 Shootings In 8 Days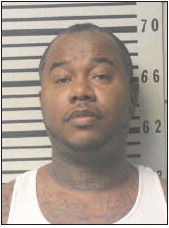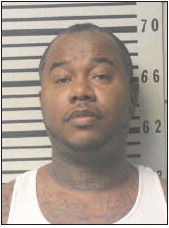 Vidalia has experienced an increase in the number of shootings recently as the city's police force has responded to three such incidents since August 20.
Domestic Dispute
The first of these shootings occurred on August 20, as the Vidalia Police Department was dispatched around 9 p.m. to 600 Washington Street. When officers arrived, they found Deshonna Summerset, 44, suffering from a gunshot wound to the left shoulder. The alleged shooter had fled from the scene. Summerset was transported by Toombs-Montgomery EMS to Memorial Health Meadows Hospital for immediate care of her injury, and later continued from page
transferred to Memorial Health University Medical Center in Savannah for further treatment.
During an investigation, it was determined the shooting was the result of a domestic dispute between Jerome Turnquest, 44, and Summerset. VPD officers secured warrants for Turnquest's arrest for charges of Aggravated Assault, Aggravated Battery, Possession of a Firearm During the Commission of a Crime, and Possession of a Firearm by a Convicted Felon. Turnquest, who turned himself into police, remains in custody at the Toombs County Detention Center.
Home Invasion
A week after the domestic- related shooting, officers were dispatched to 706 Seventh Avenue where another shooting had taken place. The event, which occurred Saturday, August 27, around 2 a.m., left the home's resident, Daniel Asberry, 34, with a gunshot injury to his lower abdomen. The victim was taken by ambulance to the Memorial Health Meadows Hospital to receive medical attention as law enforcement continued to investigate the incident.
The Georgia Bureau of Investigation is continuing to probe the case in cooperation with the VPD, as the agencies believe the incident was a home invasion.
Anyone with information on the case is asked to contact the VPD Investigative Services Division at (912) 537-4123, Crimestoppers at (912) 386-4480, or GBI Eastman Office at (478) 374-6988. Tips may also be given anonymously through 1-800-59-TIPS(8477), online on the GBI website, or through the See Something, Say Something mobile app.
Drive-By
On August 28, Vidalia officers responded to a wreck caused by a driveby shooting. Police Chief James Jermon stated that the vehicle had been struck several times by bullets and was left wrecked on Pinecrest Drive, just north of Green Street. According to witnesses, three black males exited the vehicle and fled on foot from the scene after the crash. Investigators are continuing to probe this case.
VPD requests that anyone with information on this incident or any other criminal activity within the city of Vidalia to contact the Investigative Services Division at (912) 537-4123 or Crimestoppers at (912) 386-4480. According to law enforcement records, the City of Vidalia is well on its way to having more reports of shots fired this year than in previous years. Currently, there have been 78 dispatch calls in reports of shots fired, while there were only 104 of these calls in the entire year of 2021 and 132 of these calls in the entire year of 2020. There is also a large number of shootings (with injured parties) that have been reported in the City this year. With 2022 a little past the half-way mark, the City has had 8 shootings so far, in comparison to 17 shootings for all of last year and 15 shootings in 2020.