Posted on
More Charges Brought Against Vidalia Insurer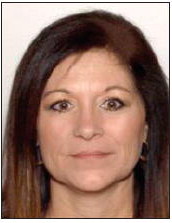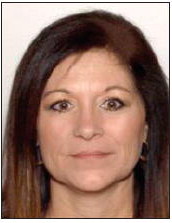 The owner of a Vidalia insurance agency has been rearrested and charged with one count of disposition of insurance premiums, as well as 18 additional felony counts of insurance fraud related to workmen's compensation.
Kerri Samples Monroe, 48, owner of The Monroe Agency in Vidalia, was initially arrested on July 22 and was charged with 5 counts of identity fraud and 7 counts of reporting and disposition of premiums. With the additional charges filed in Monroe's second and third arrests, this brings the total number continued from page
of charges filed against her to 31.
Second Arrest
In a statement released August 23, Georgia Insurance and Safety Fire Commissioner John F. King commented on the rearrest of Monroe on August 18.
"It was discovered that on September 27, 2021, that Ms. Monroe deposited one additional insurance premium refund check in the amount of $1,847.74 to her own bank account, which was wholly meant for the victim," Commissioner King said.
Monroe was booked into the Toombs County Jail and released on the $150,000 bond that was set after her first arrest in July. It was determined that the initial bond was sufficient for her release on the additional charge.
Third Arrest
The Enforcement Division of the State Board of Workers' Compensation first became suspicious of fraud when multiple complaints were received regarding Monroe's handling of premiums in July 2022. An investigation revealed 18 incidents of fraud. This issue could cost business owners thousands of dollars in additional premiums.
This incident led to the third arrest of Monroe. She posted bond and has since been released from custody. The legitimacy of other workers' compensation insurance coverage continues to be investigated by the State Board of Workers' Compensation, the Toombs County Sheriff's Office, and the Georgia Commissioner of Insurance and Safety Fire.
In her initial arrest, Monroe was charged after investigators discovered she had deposited 7 insurance premium checks to her personal bank account. Upon further investigation, it was found that 5 of these checks had been fraudulently signed by Monroe, and that the total deposit amount totaled more than $23,000. These incidents occurred between October 5, 2021, and April 6, 2022. Monroe has been an insurance agent since 2014.
"Our investigation found that the money was moved between several bank accounts and is reasonably believed to have been used for nonbusinessrelated purchases," King remarked.
"These types of illegal actions result in higher premiums for all Georgians, and I am proud of our team for working so hard to uncover and reduce fraud across the state."