Posted on
Eagles Roll Over Warren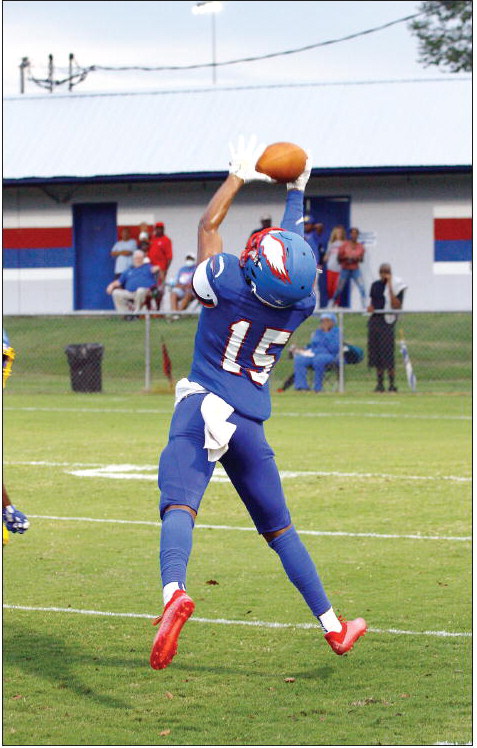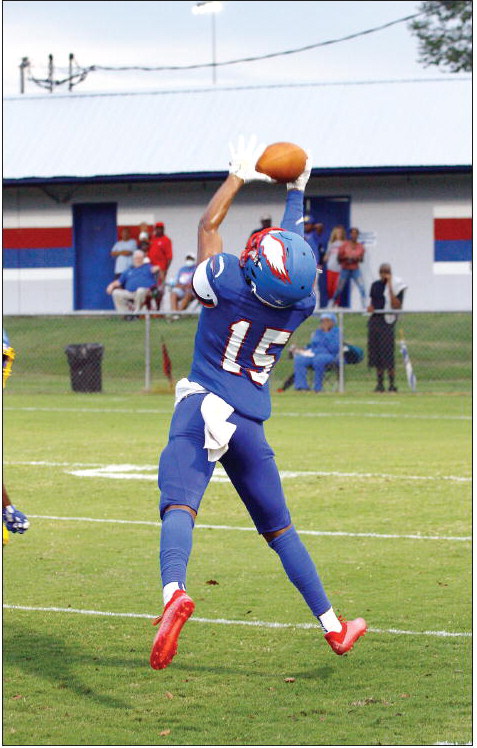 The Eagles football team of Montgomery County High School hosted the Screaming Devils of Warren County last Friday night and ran away with the win. The MCHS defense forced a punt with just 2:46 left in the first quarter. It was a short punt, and the Eagles took over at the Warren 34-yard line. Just two plays later Cameron Wallace went in from 33 yards out for a touchdown, but there was a flag on the play bringing the score back. Jamun Coglin and Jamarion Henderson both had good runs to get the ball to the 27-yard line. On the next play quarterback Tristan Bell found Marquis Martin, who made a nice leaping catch for the touchdown with 53 seconds to go in the first. They missed the extra point, but MCHS led 6-0. Late in the first half Warren County scored their only touchdown of the game with just 30 seconds to go. They tacked on the two-point conversion to take an 8-6 lead. But on the ensuing kickoff, Wallace broke free and took it to the house for an Eagle touchdown. Mario Ortega added the extra point to put MCHS on top 13-8 at halftime.
In the third quarter with just over nine minutes on the clock Wallace broke free for a 50-yard touchdown run to add to the Eagles' lead. Ortega added the extra point to make it 20-8. Then with 5:20 to go in the third, Jamarion Henderson took it five yards to cap off a drive. Ortega put the PAT through, and the Eagles led 27-8. MCHS scored one more touchdown in the game, this one on a 35-yard run by Martin. They missed the extra point but led 33-8. The Eagles defense kept Warren out of the end zone to win the game by that score. MCHS was led by Wallace with 103 yards rushing, but as a team the Eagles had 182 total yards on the ground.
This week Montgomery will be in Butler to take on Taylor County with kickoff at 7:30 p.m.