Posted on
Loran

- Smith

Night Football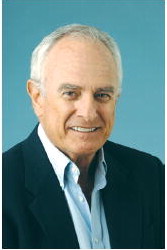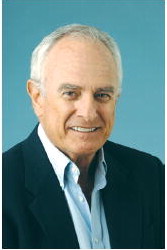 Loran
When you are young, night football is fun, but when you get to be long in the tooth, you prefer afternoon football so that the hassles that accompany night games such as traffic and a delayed bedtime hour don't ruin your weekend. Night games, nonetheless, will always enjoy priority. That is the way television wants it, and for the talented kids, who play the game, there is an emotional lift to playing after sundown. After all, they cut their football teeth on "Friday Night Lights." But there is more to the experience. There is something refreshing about the stillness in the air as you go through the pre-game routine. There are feelings of inspiration; energy surges and anxious nerves segue into finetuned competition.
Think about the Notre Dame game in 2019 and the emotional effect the game had on all concerned—coaches, players, fans and a national television audience. Pregame, you realized that this game was something very special.
Up until the World War II era, there was little nighttime football. Georgia's first game under the lights came about in 1940 when the Bulldogs put in lights for an October 25th game with Kentucky, which ended in a 7-7 tie.
Throughout the forties, Georgia played night games intermittently, but in 1943, with the world at war in Europe and in the Pacific, the Bulldogs scheduled four night games at Sanford Stadium.
In addition to a world war taking place, Georgia, like many colleges, was centered in a farming region. It was difficult for the agri-business community to leave the farm for a football game. Nighttime kickoffs enhanced attendance.
Claude Felton, the Bulldogs' unparalleled sports information director, gathered research in the spring about nighttime football history in Athens.
The original installation of lights in the forties, bringing about a faux compatibility with unsightly light poles ringing the playing field for forty years until night games essentially went away.
The era of modern lighting came next. The installation of new lights for the Georgia-Clemson game in 1982 meant night games will always be a staple of football in Athens. The highlight of Georgia football under the lights in Sanford Stadium came with the LED extravaganza versus Notre Dame three seasons ago.
Here are some of the classics gleaned from Claude's files and with his assistance.
1968 at Columbia, SC: Georgia 21, SC 20. Georgia was down 20-0 early on, but came back to win. The Bulldogs went on to an undefeated regular season 8-0-2, won SEC championship.
1978 at Lexington: Georgia 17, Kentucky 16. Georgia was behind 16-0 midway through the third quarter. All America kicker Rex Robinson kicked 29-yard winning field goal with 3 sec- continued from page
onds left in the game. This brought about Larry Munson's, "Yeah, yeah, yeah" call.
1980 at Knoxville: Herschel Walker debut. Led Georgia back from 15-0 deficit with two second half TD's. Georgia won 16-15 setting the stage for undefeated season and national title.
1982 in Athens: First night game in Sanford Stadium in modern era. Season opener between 1980 national champion Georgia and 1981 national champion Clemson. Georgia won 13-7.
1991 in Athens: Georgia upset No. 4 Clemson 27-12 on the same day Atlanta Braves went worst to first.
1998 in Baton Rouge: Georgia 28, LSU 27. Kirby Smart was defensive captain as a senior.
2002 in Athens: Season opener, Georgia 31, Clemson 28. Mark Richt's second year and led Georgia to 13-1 season including victory over FSU in Sugar Bowl.
2007 at Tuscaloosa: Georgia 26, Alabama 23 in overtime. Matthew Stafford delivered the winning TD pass.
2013 in Athens: Georgia 44, LSU 41 in shootout between Aaron Murray and LSU's Zach Mettenberger.
2017 in South Bend: Georgia 20, Notre Dame 19. Georgia's first trip ever to South Bend. It was QB Jake Fromm's first start. Then the playoff game in the Rose Bowl later in the season. Technically the game in Pasadena started at 5 p.m., Pacific time. It was one of the most exciting games in UGA history: Georgia 54, Oklahoma 48 in overtime.
2019 in Athens: Georgia 23, Notre Dame 17. Notre Dame first trip ever to Athens. With some extra seats added, largest crowd to see a game in Sanford Stadium.