Posted on
Loran

- Smith

Gary Stokan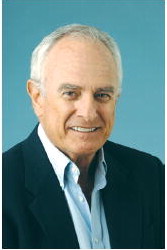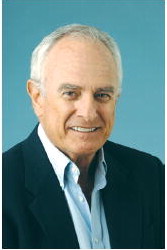 Loran
With the Bulldogs and the Ducks preparing for the Kickoff Classic, there is the reminder that we can never overstate the importance of the genius of the man behind the concept which has enabled Georgia's capital city and event organizers to proclaim that Atlanta is the capital of the football world. While there may be someone to take exception to that notion, it is a fact that much of what the Atlanta sports scene is today was brought about by the vision and leadership of Gary Stokan, who has often needed to be a juggler to manage the multiple hats he wears during the course of the year and has worn throughout his accomplished career.
He has been around and can get things done as well as anybody who has ever called Atlanta home. As a kid growing up in Pittsburgh during safe inner-city times of the sixties, he had the good fortune of living on a hill with a park at the bottom of the neighborhood. He played there in the afternoons after school. In summer, he left following breakfast and did not return home until his mother sent for him at suppertime: football, basketball and baseball. Whatever was in season. That is where he developed a requited love with sports that would endure.
While he was enraptured with all sports, basketball became his ticket to a college scholarship via a walk-on opportunity at N. C. State, and, more importantly, a degree in business management. Initially, he planned to coach and teach, but was bothered by some of the things he saw going on in basketball recruiting. He chose a different career path.
This is a man who at the age of 24 was negotiating shoe contracts with basketball royalty: Larry Bird, Magic Johnson and Michel Jordan. At age 29, he represented Converse when the company signed Johnson and Bird in the same year for $500,000 each, but had moved on to Adidas which had a superior product, its triple striped shoes, but not enough resources to close a deal with Jordan. Nike, facing bankruptcy, gambled on Jordan whose "Air Jordan" brand sold 126 million pairs of shoes his rookie year, 1986, which made him and Phil Knight instant multi-millionaires.
Stokan had sent a package, worth $ 2.5 million, that was acceptable to Jordan, to Germany, but Adidas brass responded that they did not have that kind of money to invest in foreign athletes. If only the German brass had had an executive with the vision of its rookie salesman. Phil Knight wrote in his book that Nike was hurting financially to the extent that he was having trouble finding a bank to fund the growth of his young company.
Knight rolled the dice and gave Jordan his own brand, which not only ushered Jordan to extraordinary wealth, that move likely kept Knight's company from insolvency. Nobody ever hit the lottery like Phil Knight continued from page
when he made Jordan a partner.
When it comes to business, conservatism has its place. You can't give the store away. On the other hand, bold decisions and creative thinking can enlarge and enhance the coffers. It is obvious that Phil Knight didn't care if Michael Jordan made as many millions as he did.
The sporting goods arena was a fruitful experience for Stokan, getting to know coaches and athletes who found his gentlemanly manner, integrity and square dealing refreshing. There is something else that sets Stokan apart. He has an indefatigable work ethic. In his early days at Converse, he was given to sleeping in his office. He would work past midnight into the wee hours, nap on a cot briefly, arise and take a shower which enabled him to get a couple of hours of uninterrupted work completed before his staff arrived.
This is what has happened on Stokan's watch since 1999: Under his management, Peach Bowl, Inc. events have generated an economic impact of 1.25 billion dollars and 72.84 million in direct government tax revenue for the city of Atlanta and the state of Georgia; positioned the Chick-fil-A Peach Bowl as one of the best bowl game organizations in the country, making the game one of the New Year's Six Bowl games in the College Football Playoff; inked contracts with Mercedes-Benz Stadium though 2025 with Chick-fil-A to continue its title sponsorship of both the bowl and the Kickoff Classic. The Chick-fil-A Bowl has experienced sellouts in 23 or the past 25 years and has distributed $251.3 million dollars in team payouts and has seen the bowl donate a record $57.9 million to charity. In 2019, Peach Bowl, Inc. donated a record $20 million to Children's Healthcare of Atlanta, creating the Peach Bowl LegACy Fund to find cures for childhood cancer.
It was Stokan who originated the Kickoff Classic, which has capitalized on the football passion in the Southeast, matching top teams to start the football season which quickly got network attention. With schools, such as Alabama and Georgia, playing brand named teams to begin the season brought healthy ratings as opposed to traditional openers with no-name directional schools and depressing ratings.
By the time of the Georgia-Oregon kickoff, it is likely that he will have generated another idea or initiative that will enhance the sports financial health of Atlanta and the state, to say nothing of the acclaim that supports the notion that Atlanta is truly the football capital of the world.