Posted on
I Dig the Fig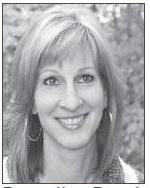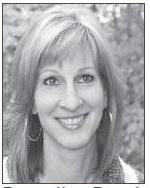 The birds found them last week, and I'd pull down a limb here and there only to discover a half eaten fig clinging to its stem. Even still, there are hundreds of perfect figs left, calling for us to pick them. Once each day, my husband and I walk down our driveway to their location in the center of our property and eat a few warm, ripe fruits while standing underneath its long branches. We have two large fig trees. Mom and Johnny gave us our first fig tree about 15 years ago. We had visited them, and when we got ready to leave, they gave us a small sapling they'd kept alive in a five-gallon bucket. It was a descendent of their large, backyard fig tree, so it's like an heirloom plant, and I cherish it because it came from them.
I purchased our second fig tree (Ficus carica) on a pretty, autumn day from Kmart back when blue light specials were still a thing. It was on sale on the sidewalk in front of the store, and it seems like I paid about $8 for it. I rushed home, dug a hole, and planted it next to Mom and Johnny's fig tree.
The twin trees (I think they are both Brown Turkey fig trees) grew like weeds with almost no human intervention. They are both mature trees now, towering about 20 feet high. For the last four or five years, they've rewarded us with buckets full of delicious summer fruits — enough for us, the neighbors and various birds and critters that wander by. During late July and early August, we witness the changing of the figs as our figs go from green, rubbery with no flavor to brownish purple, soft to touch and as sweet as maple syrup.
They are best enjoyed fresh, but I enjoy fig preserves, too, especially slathered on a piece of buttered toast or spooned into the center of a piping hot, cat-head biscuit. One summer when I was a young girl, my mother made mock strawberry preserves from a bunch of figs, strawberry gelatin, sugar and lemon juice. The finished concoctions were a sight to behold lined up in their lovely glass canning jars on the kitchen table. And as far as the way they tasted, let's just say that her "strawberry" preserves fooled a lot of people.
I've always thought that a fig belonged to the fruit family, but I recently learned that they stand alone from other fruits. They are technically "syconiums" — an unfamiliar word that groups them with other inverted flowers that form pod shapes. That's right. A fig is simply a fleshy pod containing flowers growing inward, their small seeds (the slightly crunchy texture you feel when you bite into one), and something referred to as "accessory fruit."
Historians speculate that fig trees originated in Western Asia and may have been among the first plants humans domesticated. Adam and Eve used fig leaves to hide their nakedness in the Garden of Eden. And the fig plays a central role in another age-old parable passed from one generation to the next (one of my favorites).
Once there was a great king who went riding in the countryside. By the road, day after day, he saw an old man planting fig trees. When the king's curiosity became too much for him, he approached the man demanding he explain why he was planting fig trees. "You are old, you will never see the fruits of your labor; you will never eat the figs from these trees." Patiently, the old man responded: "I came into this world that was already full of trees bearing fruit for me to eat! I don't plant these trees for me; I plant them for my grandchildren."
My grandparents in Candler and Tattnall Counties all had fig trees in their yards, and I like to think each of them dreamed of a day when their grandchildren (and great-grandchildren) devoured the fruits of their labor. Because you find them growing on old homesteads and farms, some folks consider figs an old-fashioned fruit. They cast them aside with persimmons, pawpaws, pomegranates and other things of the past. But this old Georgia girl loves them, and I love their abundance and their place in my family's history.
I get it. A fig isn't much to look at. It's not beautiful like a peach or apple on the outside. But the inside is kind of a marvel. And most of all, it's delicious. I dig the fig!